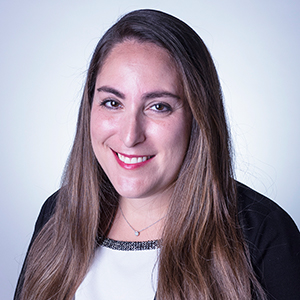 Faculty

Courtney Fecske

Clinical Associate Professor
Education
University of Illinois-Urbana, PhD, 2018

Indiana University-Bloomington, MS, 2016

University of Illinois at Chicago, MS, 2012

University of Wisconsin Madison, MS, 2009
Background
Position/Grant/Award/etc.
Evidence Based Practice Committee Member
National Vice Chair of Synchronized Skating, Domestic Officials Recruitment & Management Committee (DORM)
List of Teachers Ranked as Excellent, 2015
Avery Brundage Scholarship Award
Irl H. Marshall Scholarship
Etherlmae S. Merriam Academic Scholarship
Pamela Borelli Family Scholarship Award
Courses Currently/Recently Taught
SPH-R 142 Living Well
SPH-R 210 Inclusion in Recreation, Parks, & Tourism
SPH-Y 225 Disability, Health, & Function
Research Interests
Dr. Fecske's research aims to promote empowerment, voice, and advocacy with an emphasis on respecting the lived experience through exploration of sport environments for individuals with disabilities and enhancement of evidence based practices.
Selected Publications
Articles
McLoughlin, G.M., Weisman Fecske, C., Castaneda, Y., Gwin, C, Graber, K.C. (2017). Sport Participation for Elite Athletes with Physical Disabilities Motivations, Barriers, and Facilitators. Adapted Physical Activity Quarterly, 34(4)421-441.
Hicks, J.R. & Weisman, C.J. (2015). Work or Play? An Exploration of the Relationships between People and their Service Dogs in Leisure Activities. Leisure Research Sciences, 47(2).
Stumbo, N., Hedrick, B., Weisman, C., & Martin, J. (2010). An Exploration into the Barriers and Facilitators Experienced by University Graduates with Disabilities Requiring Personal Assistance Services. Journal of Science Education for Students with Disabilities, 1(14), 1-24.
Books
Piatt, J. & Weisman, C. J. (2017). Perspectives on Recreational Therapy. Certification and Licensure. Austin, D. R. & McCormick, B. P. (Eds.). Sagamore-Venture Publishing LLC. Urbana: IL.
Presentations
Fecske, C. J. W. (April, 2019). An Exploration of Experiences in Sport Environments for Adults with Physical Disabilities. Evidence Based Practice Day. Philadelphia, PA.
Weisman, C. J. (May, 2015). PhD or Bust. International Congress of Qualitative Inquiry, Champaign, IL.
McLoughlin, G. & Weisman, C. J. (October, 2014). From Home to Gold: Motivations of Elite Wheelchair Athletes. National Recreation & Parks Association. Charlotte, NC.