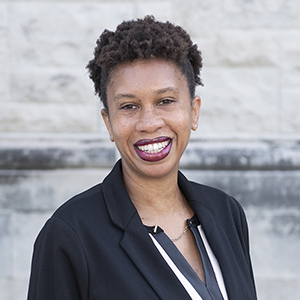 Faculty

Cydne Perry

Assistant Professor
Open Research and Contributor Identifier
Department
Applied Health Science
Education
University of Minnesota, Ph.D. in Pharmacology, 2008

California State Polytechnic University, Pomona, M.S. in Biological Sciences, 2004

California State Polytechnic University, Pomona, B.S. in Biological Sciences, 2001
Background
Post Doctoral Training, Cornell University, Division of Nutritional Sciences, 2009-2012
Assistant Professor, Nutrition - Family & Consumer Sciences, Shepherd University, 2012-2016
Assistant Professor, Health and Nutritional Sciences, South Dakota State University, 2016-2020
South Dakota Beef Industry Council, Title: The effect of habitual beef Intake as a part of the DASH diet on indices of muscular fitness in adults 65 and older: A controlled-feeding systems-biology study.
Sanford Health/SDState Collaborative Research Seed Grant, Title: Longitudinal effects of the DASH diet on metabolic health in obese older adults.
SD State University Research, Scholarship, and Creative Activity Challenge Fund, Title: Assessing ceramide and mapping the metabolome in older adults consuming the Dietary Approaches to Stop Hypertension diet.
Research
Research interests include controlled-feeding diet interventions that improve muscle and metabolic health in populations with metabolic abnormalities. Research interests also include improving maternal nutrition in pregnant and lactating women.
Selected Publications
Articles
Perry CA, Renna SA, Khitun E, Ortiz M, Moriarty DJ, Caudill MA. Ethnicity and race influence the folate status response to controlled folate intakes in young women. J Nutr. 2004 Jul;134(7):1786-92. doi: 10.1093/jn/134.7.1786. PMID: 15226470.
Perry CA, Pravetoni M, Teske JA, Aguado C, Erickson DJ, Medrano JF, Lujá n R, Kotz CM, Wickman K. Predisposition to late-onset obesity in GIRK4 knockout mice. Proc Natl Acad Sci U S A. 2008 Jun 10;105(23):8148-53. doi: 10.1073/pnas.0803261105. Epub 2008 Jun 3. PMID: 18523006; PMCID: PMC2430374.
Perry CA, West AA, Gayle A, Lucas LK, Yan J, Jiang X, Malysheva O, Caudill MA. Pregnancy and lactation alter biomarkers of biotin metabolism in women consuming a controlled diet. J Nutr. 2014 Dec;144(12):1977-84. doi: 10.3945/jn.114.194472. Epub 2014 Aug 13. PMID: 25122647; PMCID: PMC4230210.
Perry CA, Van Guilder GP, Kauffman A, Hossain M. A Calorie-Restricted DASH Diet Reduces Body Fat and Maintains Muscle Strength in Obese Older Adults. Nutrients. 2019 Dec 30;12(1):102. doi: 10.3390/nu12010102. PMID: 31905920; PMCID: PMC7019370.
Rico JE, Specker B, Perry CA, McFadden JW. Plasma Ceramides and Triglycerides Are Elevated during Pregnancy in Association with Markers of Insulin Resistance in Hutterite Women. Lipids. 2020;55(4):375-386. doi:10.1002/lipd.12247
Jackson KH, Klatt KC, Caudill MA, McDougall MQ, West AA, Perry CA, Malysheva OV, Harris WS. Baseline Red Blood Cell and Breast Milk DHA Levels Affect Responses to a Standard Dose of DHA in Lactating Women on a Controlled Feeding Diet. Prostaglandins, Leukot Essent Fatty Acids, 2021 Jan 12; 166:102248. doi:10.1016/j.plefa.2021.102248
Perry CA, Van Guilder GP, Hossain M, Kauffman A. Cardiometabolic Changes in Response to a Calorie-Restricted DASH Diet in Obese Older Adults. Front Nutr. 2021 Mar 19;8:647847. doi: 10.3389/fnut.2021.647847. PMID: 33816541; PMCID: PMC8017169.