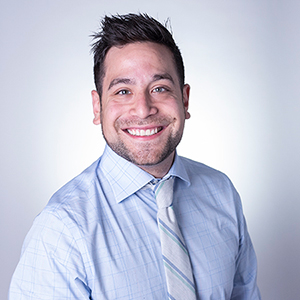 Faculty

Danny Valdez

Assistant Professor
Open Research and Contributor Identifier
Department
Applied Health Science
Education
Texas A&M University, Ph.D., 2018

Texas A&M University, M.S., 2014

Texas A&M University, B.A., 2011
Background
Position/Grant/Award/etc.
2022: Principal Investigator/Mentor, Digital loneliness: Social media insights into lonely behaviors and psychopathology, Faculty Assistance in Data Science Program, Indiana University Vice Provost Office, Indiana University, Bloomington.
2021: Co-Investigator, Social media insights into mental health amid COVID-19, Rapid SEED funding, Vice-provost for Research Office, Indiana University, Bloomington
2019-Present: Senior Personnel, Developing and Assessing Measures of Social Surveys, Private Foundation.
2019- Present: Assistant Professor, Indiana University School of Public Health, Bloomington, Department of Applied Health Science.
2018-2019: Post-doctoral research fellow, University of Arkansas, Fayetteville, College of Education and Health Professions
Scholarly Interest
Dr. Valdez is a big data scientist, primarily leveraging social media data and computational informatics algorithms to study, visualize, and interpret applied health behaviors, including mental health markers from social media data, persuasive digital marketing, sexual health attitudes, and misinformation?s effect on positive health outcomes.
Dr. Valdez is currently accepting doctoral students with a background or interest in applied social media mining, digital health, and associated analytics.
Selected Publications
Articles
Edinger, A., Valdez, D., Walsh-Buhi, E.R., and Bollen, J. (In-Press). Deep learning for topical trend discovery in online discourse about Pre-Exposure Prophylaxis (PrEP).. Aids and Behavior.
Valdez, D., Jozkowski, K. N., Haus, K., Ten Thij, M., Crawford, B. L., Montenegro, M. S., ... & Bollen, J. (2022). Assessing rigid modes of thinking in self-declared abortion ideology: natural language processing insights from an online pilot qualitative study on abortion attitudes. Pilot and Feasibility Studies, 8(1), 1-14
Bathina, K. C., Ten Thij, M., Valdez, D., Rutter, L. A., & Bollen, J. (2021). Declining well-being during the COVID-19 pandemic reveals US social inequities. PloS one, 16(7), e0254114.
Valdez, D., & Unger, J. B. (2021). Difficulty Regulating Social Media Content of Age-Restricted Products: Comparing JUUL's Official Twitter Timeline and Social Media Content About JUUL. JMIR Infodemiology, 1(1), e29011.
Valdez, D., Patterson, M., & Prochnow MEd, T. (2021). The importance of interdisciplinary frameworks in social media mining: An exploratory approach between Computational Informatics and Social Network Analysis (SNA). Health Behavior Research, 4(2), 4.
Valdez, D., Pickett, A.C., Young, B.R., & Golden, S. (2021). On mining words: the Utility of topic models in health education research and practice. Health Promotion Practice. 22(3), 309-12. Impact Factor: 1.35. DOI: https://doi.org/10.1177/152483992199905
Valdez, D., ten Thij, M., Bathina, K.C., Rutter, L.A., and Bollen, J. (2020) Social-media insights into US mental health amid the COVID-19 global pandemic: a Longitudinal analysis of publicly available Twitter data (January 22- April 10, 2020). Journal of Medical Internet Research (JMIR). 22(12):e21418.