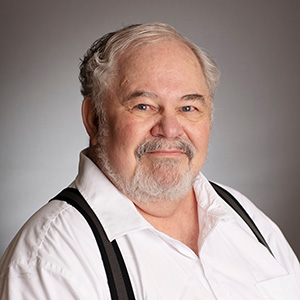 Faculty

David Fluharty

Visiting Lecturer
Department
Epidemiology and Biostatistics
Education
Wayne State University, Ph.D., 2017

University of Chicago, M.A., 1978

University of Chicago, MBA, 1975

Wheeling University, B.A., 1973
Background
Adjunct Professor of Statistics and Economics, Ivy Tech Community College, Columbus, IN (2017–present)
North America Forecasting Analyst, Allison Transmission, Indianapolis, IN (2015–2020)
Statistical and Reliability Analyst (Engineering), Allison Transmission, Indianapolis, IN (2013–2015)
Senior Statistical Analyst, ACT (Americas Commercial Transportation) Research, Columbus, IN (2012)
Manager, Market Forecasting and Research, Meritor, Troy, MI (2008–2011)
Statistician, BorgWarner (then Remy International), Noblesville, IN (2004–2008)
Statistician, Manager Warranty and Reliability, Continental Automotive, Auburn Hills, MI (2001–2003)
Selected Publications
Articles
Fluharty, David A., "Freight, Fleet, Finances: The 'Three F's' Of Truck Market" in Diesel Progress North America, September 2012, pp 59-62.
David A. Fluharty, Hahn, Gerald J. and Boardman, Thomas J. "History of the Statistical on Quality and Productivity of the American Statistical Association." The American Statistician. Vol. 44. No. 3. August 1990. pp. 197-199.
David A. Fluharty, Wang, Yiqian and Lynch, James D. "A Simplified Simulation of the Impact of Environmental Interference on Measurement Systems in an Electrical Components Testing Laboratory." In Statistical Case Studies: A Collaboration Between Academe and Industry, Student Edition. Edited by Peck, Roxy, Hough, Larry D., and Goodman, Arnold. ASA-SIAM Series on Statistics and Probability. 1998. pp. 117-128 of the Student Edition.
Fluharty, David A., "Integration of Statistics into the Mainstreams of Intellectual Life: The Example of Quality and Productivity." AMSTAT News. July/August 1990. p. 3.