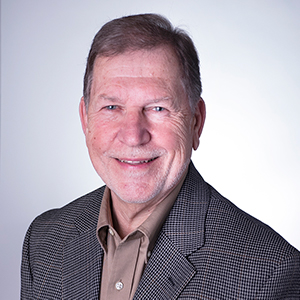 David Lohrmann

Professor Emeritus
Open Research and Contributor Identifier
Education
University of Michigan, Ph.D., 1981

University of Michigan, M.A., 1975

University of Michigan, B.S., 1970
Background
Mentor Award, Society for Public Health Education
Scholar Award, American Association for Health Education
William A. Howe Award, American School Health Association
Honor Award, Eta Sigma Gamma National Health Science Honorary Society
Past President, American School Health Assocation
17 years of public school experience plus 10 years of service as a national school health evaluator for CDC
Research Interests
Alcohol, tobacco, and other drug abuse prevention, obesity prevention, child and adolescent health, school health promotion and education.
Selected Publications
Articles
Wong, S., Lohrmann, D.K., Middlestadt, S.E., & Lin, H. (accepted). Is E-cigarette Use a Gateway to Marijuana Use? Longitudinal Examinations of Initiation, Re-initiation, and Persistence of E-Cigarette and Marijuana Use. Drug and Alcohol Dependence.
Antwi, G.O., Lohrmann, D.K., Jayawardene, W., Chow, A., Obeng, C.S., & Sayegh, A.M. (2019). Associations Between E-Cigarette and Combustible Cigarette Use among U.S. Cancer Survivors: Implications for Research and Practice. Journal of Cancer Survivorship, 13(2), 316-325.
Sutter, C., Metcalfe, J.J., Tucker, L., Lohrmann, D.K., Koch, P.A., & Allegrante, J.P. (2019). Defining Food Education Standards through Consensus: The Pilot Light Food Education Summit. Journal of School Health, 89(12), 994-1003.
Mann, M., & Lohrmann, D.K. (2019). Addressing Challenges to the Reliable, Large-Scale Implementation of Effective School Health Education. Health Promotion Practice, 20(6), 834-845.
Birch, D., Goekler, S., Lyde, A., Lohrmann, D.K., & Auld, M.E. (2019). Quality Assurance in Professional Preparation and in Ongoing Professional Development of Those Who Teach Health. Health Promotion Practice, 20(6), 845-857.
Lohrmann, D.K., Torabi, M.R, & Jayawardene, W. P. (2017). Factors Influencing Changes in Fruit Intake during Young Adulthood: A Classification and Regression Tree (CART) Analysis of Longitudinal Data. Journal of Nutrition Education and Behavior, 49(5), 427-433.
Jayawardene W.P., Lohrmann D.K., Erbe R.G., & Torabi M.R. (2017). Effects of Preventive Online Mindfulness Interventions on Stress and Mindfulness: A Meta-Analysis of Randomized Controlled Trials. Preventive Medicine Reports, 5, 150-159.
Jayawardene W.P., Lohrmann D.K., Dickinson S., Talagala S., & Torabi M.R. (2016). Clinical Measures of Obesity and Cumulative Cardiometabolic Risk in Adolescents. Clinical Obesity, 7(1), 11-21.
Jayawardene, W.P., Lohrmann, D.K., Dickenson, S, & Torabi, M. (2016). Population-Level Measures to Predict Obesity Burden in Public Schools: Looking Upstream for Midstream Actions. American Journal of Health Promotion, 32(3), 708-717.
Erbe, R., & Lohrmann, D.K. (2016). Mindfulness meditation for adolescent stress and well-being: A systematic review of the literature with implications for school health programs. The Health Educator, 42(2), 12-19.
Lohrmann, D. K. (2016). Comprehensive Health Education. In American Academy of Pediatrics Committee on School Health (Ed.) School Health Policy and Practice, 7th ed. Elk Grove Village, IL: American Academy of Pediatrics. pp. 155-166.
Lohrmann, D.K., Auld, M. E., Hawkins, M.I., Hicks, E.R., & Hutton-Rogers, L.S. (2016). Foundational Courses in Health Education: Linking Community Colleges to a Baccalaureate Health Education Degree. Pedagogy in Health Promotion: The Scholarship of Teaching and Learning, 2(1), 34-47.
Lohrmann, D.K., Jayawardene, W.P., & Gillio, R. (2016). Stemming the Flood: Childhood Obesity Prevention in Pennsylvania, 2005-2015. Pittsburgh, PA: Highmark Foundation. 55 pp.
Lohrmann, D.K., Youssefagha, A.H., & Jayawardene, W.P. (2014). Trends in BMI and Prevalence of Extreme High Obesity among Pennsylvania Children and Adolescents, 2007-2011: Promising but Cautionary. American Journal of Public Health, 104 (4), e69.
Jayawardene, W.P., Lohrmann, D.K., & YoussefAgha, A.H. (2014). Discrepant BMI: Behaviors Associated with Height and Weight Misreporting among US Adolescents from National Youth Physical Activity and Nutrition Survey. Childhood Obesity, 10 (3), 225-233.