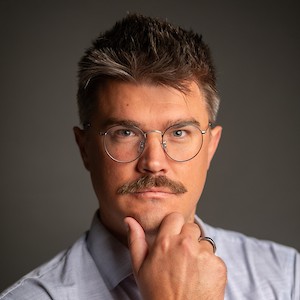 Faculty

Evan Jordan

Assistant Professor
Doctoral Research Coordinator
Open Research and Contributor Identifier
Department
Health & Wellness Design
Education
Michigan State University, Ph.D., 2014

Clemson University, M.S., 2008

Michigan State University, B.S., 2006
Background
Editorial Board Member, Journal of Travel Research
Graduate Student Colloquium Chair, Travel and Tourism Research Association International Conference.
2016 Excellence in Teaching Award, University of Hawaii at Manoa.
2014 Graduate Teaching Excellence Award, Michigan State University.
Primary investigator on grants exceeding $60,000 from Phoenix Convention Center, Luso-American Development Foundation, and Tourism Cares.
Co-investigator on grants exceeding $300,000 from the Arizona Department of Transportation, US Bureau of Land Management.
Creator of a tourism research focused Blog and The Trip Doctor podcast
Scholarly Interest
I study stress as it happens in the built and natural environment, particularly in communities that are economically dependent on the tourism industry. Keywords: Stress, coping, emotions, tourism impacts, mobile and wearable technology.
Selected Publications
Articles
Jordan EJ & Prayag G. Residents' Cognitive Appraisals, Emotions, and Coping Strategies at Local Dark Tourism Sites. Journal of Travel Research. Published online April 15, 2021:00472875211004761. doi:10.1177/00472875211004761
Jordan EJ, Moran C, & Godwyll JM. Does tourism really cause stress? A natural experiment utilizing ArcGIS Survey123. Current Issues in Tourism. 2021;24(1):1-15. doi:10.1080/13683500.2019.1702001
Jordan EJ, Lesar L, & Spencer DM. Clarifying the Interrelations of Residents' Perceived Tourism-Related Stress, Stressors, and Impacts. Journal of Travel Research. 2021;60(1):208-219.
Jordan EJ, Young SJ, & Menachemi N. Expanding the Curriculum in a School of Public Health. Frontiers in Public Health. 2021;9:1126. doi:10.3389/fpubh.2021.700638
Jordan EJ, Lesar L, & Spencer DM. Clarifying the Interrelations of Residents' Perceived Tourism-Related Stress, Stressors, and Impacts. Journal of Travel Research. 2021;60(1):208-219. doi:10.1177/0047287519888287
Jordan EJ, Vieira JC, Santos CM, & Huang T-Y (Tim). Do residents differentiate between the impacts of tourism, cruise tourism, and Airbnb tourism? Journal of Sustainable Tourism. Published online October 16, 2020. https://www.tandfonline.com/doi/abs/10.1080/09669582.2020.1833894
Jordan EJ, Spencer DM, & Prayag G. Tourism impacts, emotions and stress. Annals of Tourism Research. 2019;75:213-226. doi:10.1016/j.annals.2019.01.011