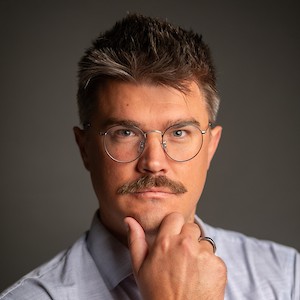 Faculty

Evan Jordan

Assistant Professor
Open Research and Contributor Identifier
Education
Michigan State University, Ph.D., 2014

Clemson University, M.S., 2008

Michigan State University, B.S., 2006
Background
Editorial Board Member, Journal of Travel Research
Graduate Student Colloquium Chair, Travel and Tourism Research Association International Conference.
2016 Excellence in Teaching Award, University of Hawaii at Manoa.
2014 Graduate Teaching Excellence Award, Michigan State University.
Primary investigator on grants exceeding $60,000 from Phoenix Convention Center, Luso-American Development Foundation, and Tourism Cares.
Co-investigator on grants exceeding $300,000 from the Arizona Department of Transportation, US Bureau of Land Management.
Creator of a tourism research focused Blog and The Trip Doctor podcast
Research Interests
Dr. Jordan's research focuses on understanding the psychological and social impacts of tourism on residents living in tourism destinations. He is particularly interested in the intersection between stress, emotions, and quality of life. In his current stream of research, he is exploring where stress happens using mobile and wearable technology to better inform public health policy. Google Scholar Profile »
Selected Publications
Articles
Jordan, E. J., Moran, C., & Godwyll, J. M. (2019). Does tourism really cause stress? A natural experiment utilizing ArcGIS Survey123.Current Issues in Tourism. Advanced pre-print.
Jordan, E. J., Spencer, D. M., & Prayag, G. (2019). Tourism impacts, emotions and stress. Annals of Tourism Research, 75, 213-226.
Jordan, E. J., & Moore, J. (2018). An in-depth exploration of residents' perceived impacts of transient vacation rentals. Journal of Travel & Tourism Marketing, 35(1), 90-101.
Jordan, E. J., & Vogt, C. A. (2017). Appraisal and coping responses to tourism development-related stress. Tourism Analysis, 22(1), 1-18.
Jordan, E. J., & Vogt, C. A. (2017). Residents' perceptions of stress related to cruise tourism development. Tourism Planning & Development, 14(4), 527-547.
Jordan, E. J. (2015). Planning as a coping response to proposed tourism development. Journal of Travel Research, 54(3), 316-328.
Jordan, E. J., Vogt, C. A., & DeShon, R. P. (2015). A stress and coping framework for understanding resident responses to tourism development. Tourism Management, 48, 500-512.
Jordan, E. J., Vogt, C. A., Kruger, L. E., & Grewe, N. (2013). The interplay of governance, power and citizen participation in community tourism planning. Journal of Policy Research in Tourism, Leisure and Events, 5(3), 270-288. Special