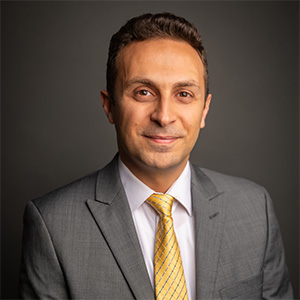 Faculty

Edmond Ramly

Associate Professor
Program Director of Design & Implementation Sciences
Open Research and Contributor Identifier
Department
Health & Wellness Design
Education
Implementation Science, University of Wisconsin School of Medicine & Public Health, Postdoctoral Fellowship, 2017

Health Systems Engineering, University of Wisconsin-Madison College of Engineering, PhD, 2016

Decision Sciences & Operational Research, University of Wisconsin-Madison College of Engineering, MS, 2009

Computer & Communications Engineering, American University of Beirut, BE, 2007
Background
Dr. Ramly's work aims to turn science into health by using his dual expertise in implementation science and systems engineering. His research program develops and tests innovative methods for the human-centered design and implementation of systems interventions to improve health and reduce disparities among older adults and patients experiencing multiple chronic conditions including cardiovascular disease or diabetes.
Dr. Ramly's 15 years of research on digital and organizational innovations produced effective and broadly implemented solutions that reduced translational and disparities gaps in chronic care and prevention including blood pressure control and tobacco cessation in primary care. Research interests include health equity and disparities, evidence-based practice gaps, telehealth, and long-term care including assisted living and nursing homes.
Dr. Ramly has received funding from both the NIH (NCATS) and AHRQ (K01, R21, R18, U18), and serves on AHRQ national scientific review committees.
Positions
2023-Present. Program Director, Design & Implementation Sciences, Department of Health & Wellness Design, School of Public Health Bloomington, Indiana University, Bloomington, IN
2017-2023. Assistant Professor, Department of Family Medicine & Community Health, School of Medicine & Public Health and Department of Industrial & Systems Engineering, College of Engineering, University of Wisconsin-Madison
Scholarly Interests
Implementation Science
Human Centered Design
Systems Interventions
Quality Improvement
Process Engineering
Organizational Change
Digital Innovations
Multiple Chronic Conditions
Cardiovascular Disease Secondary Prevention
Blood Pressure Control
Tobacco Cessation
Cancer Secondary Prevention
Health Aging
Primary Care
Long-Term Care
Telehealth