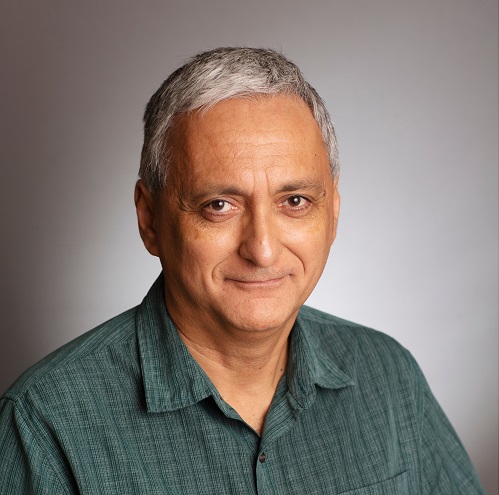 Faculty

Eduardo Ximenes

Associate Professor
Open Research and Contributor Identifier
Department
Environmental and Occupational Health
Education
University of Brasilia, Brazil, Molecular Biology Ph.D., 1999 (with honors)

University of Georgia, Athens, GA, USA, Part of Ph.D. training, 1996-1999

University of Brasilia, Brazil, Molecular Biology M.S., 1994

University of Brasilia, Brazil, Biology B.S., 1991
Background
Scholarly Interests
Human, Animal, Plant and Environment Health in the context of One Health framework. More specially:
Human and Animal Food safety
Sample preparation and pathogenic microorganism faster and sensitive methods development
Microbiome/Antimicrobial Resistance
Microbial derived products and related environmentally friendly new processes.
Patent
Ladisch M.R., Ximenes E.A., Kreke T.R., Baldino Jr A.C., da Cunha F.M., Farinas C.S. Liquefied cellulosic biomass for enzyme production. Patent # US 10, 072, 253 B2 . Official Gazette of the United States Patent and Trademark Office Patents. (Pubished on Sep 11, 2018)
Ladisch M.R., Ximenes E.A.. Methods and systems useful for foodborne pathogen detection. Patent # US9651551 B2. Official Gazette of the United States Patent and Trademark Office Patents, Volume:1438 Issue:3 (Published on May 16, 2017)
Selected Publications
Articles
dos Santos, A.C.F., Ahmadzadegan A., Ximenes E., Vlachos P., Ardekani A., Kapur S., Corvari V., Ladisch M.R. In vitro measurement of concentration of unlabeled protein within a hyaluronic acid matrix. Biotechnol Bioeng.;1–10 (2022).
Serra L.A., Cruz R.G.S., Gutierrez D.M.R., Cruz A.J.G., Canizares C.A.T, Chen X., Mosier N., Thompson D., Aston J., Dooley J., Sharma P., De Marco J.L, Almeida J.R.M., Erk K., Ximenes E., Ladisch M.R.Screening method for Enzyme-based liquefaction of corn stover pellets at high solids. Bioresource Technology, 363, 127999 (2022).
Bordignon S.E., Ximenes E., Perrone O.M., Nunes C.C.C, Kim D., Boscolo M., Gomes E., Filho E.X.F., da Silva R., Ladisch M.R.. Combined Sugarcane Pretreatment for Generation of Ethanol and Value Added Products. Frontiers in Energy Research, section Bioenergy and Biofuels 10:834966.doi: 10.3389/fenrg.2022.834966 (2022).
Choi, H. Li Z., Zuponcic J., Ximenes E., Turek J., Ladisch M., Nolte D. Doppler Imaging Detects Bacterial Infection of Living Tissue. Nature Communications Biology 4: 178 (2021).
Ximenes E., Ku S., Hoagland L., Ladisch M.R. Accelerated Sample Preparation for Fast Salmonella Detection in Poultry Products. In: Bridier A. (eds) Foodborne Bacterial Pathogens. Methods in Molecular Biology, Humana Press, New York, NY (ISBN 978-1-4939-8999-7), vol. 1918, 3-20 (2019).