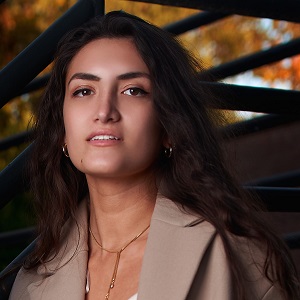 Hannah Javidi

Post Doctoral Fellow
Department
Applied Health Science
Education
North Carolina State University, Ph.D. Psychology

University of North Carolina at Charlotte, B.S. Psychology

University of North Carolina at Charlotte, B.A. Spanish
Background
With training in the areas of social, community, and health psychology, Dr. Hannah Javidi broadly centers her work on promoting adolescent sexual health. The specific aims of this applied research are twofold: 1) understanding and improving affirmative sexual consent cognitions, behaviors, and education; and 2) utilizing innovative digital technologies in intervention work to promote adolescent sexual health.
Selected Publications
Articles
Javidi, H., Widman, L., Evans-Paulson, R., & Lipsey, N. (2022). Internal consent, affirmative external consent, and sexual satisfaction among young adults. Journal of Sex Research, 1–11. https://doi.org/10.1080/00224499.2022.2048628
Javidi, H., Widman, L., Lipsey, N., Brasileiro, J., Javidi, F., & Jhala, A. (2021). Reprogramming a digital sexual health intervention for adolescents to allow for broader dissemination: Implications for HIV/STD Prevention. AIDS Education and Prevention, 33, 89-102.
Javidi, H., Maheux, A. J., Widman, L., Kamke, K., Choukas-Bradley, S., & Peterson, Z. D. (2020). Understanding adolescents' attitudes toward affirmative consent. Journal of Sex Research, 57, 1100-1107. doi:10.1080/00224499.2019.1711009