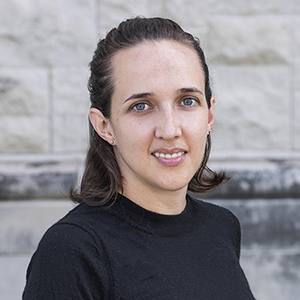 Faculty

Ines Gonzalez Casanova

Assistant Professor
Department
Applied Health Science
Education
Emory University, Ph.D, 2013

ISSSTE , Nutrition and Dietetics, 2006
Background
Scholarly Interest
Life-course nutrition
Cardiovascular disease and mental health comorbidities
Child growth and development
Implementation science
Global Health
Latino/Hispanic Health
Selected Publications
Articles
Chander S, Gonzalez-Casanova I, Chaves S, Otieno N, Widdowson M, Verani J, et al. Antenatal care providers' attitudes and beliefs towards maternal vaccination in Kenya [version 1; peer review: 1 approved]. 2020;4(19).
Gonzalez-Casanova I, Stein AD, Barraza-Villarreal A, Feregrino RG, DiGirolamo A, Hernandez-Cadena L, et al. Prenatal exposure to environmental pollutants and child development trajectories through 7 years. Int J Hyg Environ Health. 2018;221(4):616-22.
Gonzalez-Casanova I, Nguyen PH, Young MF, Harding KB, Reinhart G, Nguyen H, et al. Predictors of adherence to micronutrient supplementation before and during pregnancy in Vietnam. BMC Public Health. 2017;17(1):452.
Nguyen PH,Gonzalez-Casanova I, Young MF, Truong TV, Hoang H, Nguyen H, et al. Preconception Micronutrient Supplementation with Iron and Folic Acid Compared with Folic Acid Alone Affects Linear Growth and Fine Motor Development at 2 Years of Age: A Randomized Controlled Trial in Vietnam. J Nutr. 2017;147(8):1593-601.
Gonzalez-Casanova I, Rzehak P, Stein AD, Garcia Feregrino R, Rivera Dommarco JA, Barraza-Villarreal A, et al. Maternal single nucleotide polymorphisms in the fatty acid desaturase 1 and 2 coding regions modify the impact of prenatal supplementation with DHA on birth weight. Am J Clin Nutr. 2016;103(4):1171-8.
Gonzalez-Casanova I, Sarmiento OL, Pratt M, Gazmararian JA, Martorell R, Cunningham SA, et al. Individual, family, and community predictors of overweight and obesity among Colombian children and adolescents. Prev Chronic Dis. 2014;11:E134.
Gonzalez-Casanova I, Sarmiento OL, Gazmararian JA, Cunningham SA, Martorell R, Pratt M, et al. Comparing three body mass index classification systems to assess overweight and obesity in children and adolescents. Rev Panam Salud Publica. 2013;33(5):349-55.