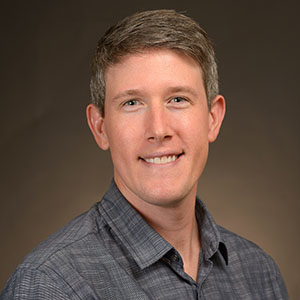 Faculty

Kit Elam

Associate Professor
Open Research and Contributor Identifier
Department
Applied Health Science
Education
Southern Illinois University, Ph.D., 2010

Southern Illinois University, M.A., 2007

University of Illinois, B.S., 2003
Background
Position/Grant/Award/etc.
2019–Present: Associate Professor, School of Public Health, Applied Health Science, Indiana University, Bloomington
2019-2020: Principal Investigator, Culturally Sensitive Trauma-Informed Care: Learning from Latino Families (American Psychological Foundation).
2017–2022: Principal Investigator, Gene-environment interplay underlying early adolescent substance use (NIDA/OBSSR Grant #K01DA042828)
2015–2019: Assistant Professor, School of Social and Family Dynamics, Arizona State University
2013–2015: NIMH T32 Postdoctoral Fellowship, REACH Institute, Arizona State University
2011–2013: Postdoctoral Research Associate, Psychology Department, University of Leicester, UK
2009–2011: Postdoctoral Fellow, Centre for Children and Families, University of Otago, NZ
Scholarly Interest
Dr. Elam's program of research examines gene-environment interplay in pathways to substance use. A focus of his research is how substance use emerges based on children's genetic predisposition and negative family and peer environments.
---
Download CV
---
Selected Publications
Articles
Elam, K. K., Mun, CJ., Kutzner, J., & Ha, T. (accepted – in press). Polygenic risk for aggression predicts adult substance use disorder diagnoses via substance use offending in emerging adulthood and is moderated by a family-centered intervention. Behavior Genetics.
Elam, K. K., Lemery-Chalfant, K., & Chassin, L. (accepted – in press). A gene-environment cascade theoretical framework of developmental psychopathology. Journal of Abnormal Psychology.
Elam, K. K., Clifford, S., Ruof, A., Shaw, D., Wilson, M. & Lemery-Chalfant, K. (2020). Genotype-environment correlation by intervention effects underlying middle childhood peer rejection and associations with adolescent marijuana use. Development and Psychopathology. Epub ahead of print.
Elam, K. K., Sternberg, A., Waddell, J., Blake, A., & Chassin, L. (2020). Mother and father prescription opioid misuse, alcohol use disorder, and parent knowledge in pathways to adolescent alcohol use. Journal of Youth and Adolescence, 49, 1663-1673.
Elam, K. K., Clifford, S., Shaw, D., Wilson, M., & Lemery-Chalfant, K. (2019) Gene set enrichment analysis to create polygenic risk scores for childhood aggression: A developmental examination of aggression. Translational Psychiatry, 9, 212.
Elam, K. K., A., Sandler, I., Wolchik, S., Tein, J., & Rogers (2019). Latent profiles of postdivorce parenting time, conflict and quality: Children?s adjustment associations. Journal of Family Psychology, 33, 499-510.
Elam, K. K., Chassin, L., & Pandika, D. (2018). Polygenic risk, family cohesion, and adolescent aggression in Mexican-American and European-American families: Developmental pathways to alcohol use. Development and Psychopathology, 30, 1715-1728.