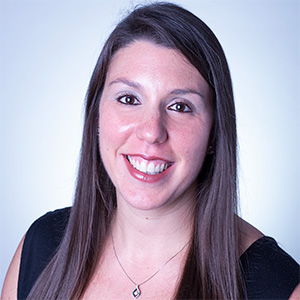 Faculty

Kristen Jozkowski

William L. Yarber Endowed Professor in Sexual Health
Department
Applied Health Science
Education
Indiana University, PhD, 2011

Indiana University, M.S., 2007

Pennsylvania State University, B.S., 2006
Background
Position/Grant/Award/etc.
PI: Development and assessment of measures for use in social surveys research grant
PI: The effect of alcohol and masculinity on sexual aggression in young adult men, Arkansas Biosciences Institute
Co-I: The Effect of Alcohol on Bystander Intervention, NIAAA (1R21AA023230-01A1)
Research Interests
Dr. Jozkowski's research focuses on sexual consent and refusal communication, sociocultural factors that influence consent communication, alcohol-facilitated sexual assault risk factors, and measure development. She has training in mixed-methodology.
Selected Publications
Articles
Jozkowski, K.N., Marcantonio, T.L., Canan, S.N., Rhodes, K., Hunt, M., & Willis, M. (2019). A content analysis of consent and refusal communication in mainstream films. Journal of Sex Research, 56(6), 754-765, doi: 10.1080/00224499.2019.1595503
Drouin, M., Jozkowski, K.N., Davis, J., & Newsham, G. (2019). How does alcohol consumption affect perceptions of self- and friend-intoxication and ability to consent to sexual activity? Journal of Sex Research. 56(6),740-753, doi:10.1080/00224499.2018.1509290.
Jozkowski, K.N., Manning, J., & Hunt, M.E. (2018). Consent ?Outside the Bedroom?: Exploring heterosexual college students? perception of consent cues in social settings. Women?s Studies in Communication, 41(2), 117-139, doi: 10.1080/07491409.2018.1470121
Jozkowski, K.N., Crawford, B.L., & Hunt, M.E. (2018). An examination of the complexity of abortion opinions in the United States: Results from Two Studies. Sexuality Research & Social Policy, 4, doi: 10.1007/s13178-018-0322-4
Willis, M., & Jozkowski, K.N. (2018). Barriers to the success of affirmative consent initiatives: An application of the Social Ecological Model. American Journal of Sexuality Education. 12(3), 324-336, doi: 10.1080/15546128.2018.1443300
Willis, M., & Jozkowski, K. N. (2018). Using smartphones to collect daily sexual behavior data from college students. Journal of American College Health. 66(7), 529-5352, doi:10.1080/07448481.2018.1440577
Jozkowski, K.N., Marcantonio, T.L., & Hunt, M.E. (2017). College Students? Sexual Consent Communication And Perceptions of Sexual Double Standards: A Qualitative Investigation. Perspectives on Sexual and Reproductive Health, 49(4), 237-244. doi: 10.1363/psrh.12041