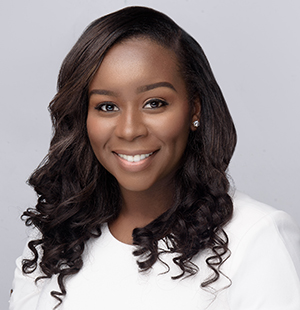 Faculty

Kristen Allen-Watts

Assistant Professor
Department
Health & Wellness Design
Education
University of Alabama at Birmingham, IRACDA-MERIT Postdoctoral Fellow, 2020

University of Alabama at Birmingham, Postdoctoral Fellow in Palliative and Supportive Care, 2019

University of Alabama , Ph.D. in Health Education and Promotion, 2018

University of Alabama at Birmingham, MPH in Healthcare Organization and Policy, 2014

University of Alabama , B.S. in Health Education and Promotion, 2011
Background
Dr. Kristen Allen-Watts is an early-stage investigator with a vested interest in examining the unique self-management needs of cardiometabolic and HIV multimorbidity among under-resourced/under-represented communities. Her research focuses on symptom management, the use of digital information and communication technologies in rural settings, racial disparities in chronic pain, cardiometabolic diseases, and chronic health conditions that affect people living with HIV. Dr. Allen-Watts also has experience with designing culturally based programs and developing training methods for clinicians in changing practice to accommodate the values of those they serve.
Dr. Allen-Watts has advocated for under-represented and under-resourced communities throughout her academic career. Being a visible role model to postdoctoral fellows, graduate students, and undergraduate students is something that was instilled in her from countless minority scientist along the way. Public health, with a particular focus on community health, is the tool Dr. Allen-Watts uses to address disparities in the healthcare system. As a public health educator, she has educated students, community leaders, caregivers, and creators of public policy on various health related issues, and prevention methods. She also has experience in coordinating and developing intervention programs that help support, build, and provide resources to under-resourced and under-represented communities. As a community advocate, she has provided resources to facilitate community led action and engaged community partners to advocate for change at the policy level.
Based on her teaching, mentoring, and diversity work, she has created a national profile. She was recognized as one of 1,000 Inspiring Black Scientist in America (rising star) published in Cell Mentor 2021. This list was compiled to honor Black scientist for their efforts in research, diversity, and inclusion initiatives, advocacy, social justice outreach, teaching, and mentorship. She was also accepted as 1 of 12 Multiple Chronic Conditions (MCC) Scholars for 2022 by the Advancing Geriatrics Infrastructure and Network Growth (AGING) Initiative, which is supported by the John A. Hartford Foundation and the National Institute of Aging.
Selected Publications
Articles
Dionne-Odom, JN, Ornstein, KA, Azuero, A, Harrell, ER, Gazaway, S, Watts, KA, Ejem, D, Bechthold, AC, Lee, K, Puga, F, Miller-Sonet, E, Williams, GR, Kent, EE. (In press). Bias reported by family caregivers in support received when assisting patients with cancer-related decision-making. Cancer Medicine.
Allen- Watts K., Sims, A., Buchanan, T., DeJesus, D., Quinn, T., Buford, T., Goodin, B., Rumble, D. Sociodemographic differences in pain medication usage and healthcare provider utilization among adults with chronic low back pain. Frontiers in Pain Research. 2:806310. Doi: 10.3389/fpain.2021.806310.
Allen-Watts K, Malone E, Dionne-Odom JN, McCammon S, Currie E, Hicks J, Tucker RO, Wallace E, Elk R, Bakitas M. Can you hear me now?: Improving palliative care access through telehealth. Research Nursing Health. 2021 Feb;44(1):226-237. doi: 10.1002/nur.22105. Epub 2021 Jan 4. PMID: 33393704.
Allen-Watts, K., Gazaway, S., Malone, E., Elk, R., Tucker, R., McCammon, S., . . . Bakitas, M. (2020). Community Tele-pal: A community developed, culturally-based palliative care tele-consult randomized controlled trial for African American and White Rural southern elders with a life limiting illness. BMC Trials, 21, 62. https://doi.org/10.1186/s13063-020-04567-w
Bakitas, M., Allen-Watts, K., Malone, E., Dionne-Odom, J., McCammon, S., Taylor, R., Tucker, R., Elk, R. (2020). Forging a New Frontier: Providing Palliative Care to Persons with Cancer in Rural and Remote Areas. Journal of Clinical Oncology; 38(9):963-973. PMID: 32023156. PMCID: PMC7082159
Paxton, R., Garner, W., Logan, G., Dean, L., Allen-Watts, K. (2018). Health Behaviors and Lifestyle Interventions in African American Breast Cancer Survivors: A Systematic Review. Frontiers in Oncology. 9:3. doi: 10.3389/fonc.2019.00003. eCollection 2019. PMID: 30723698. PMCID: PMC6349825
Allen Watts, K., Rumble D., Buchanan, T., DeJesus, D., Quinn, T., Buford, T., Goodin, B. (2020). Predictors for Pain Severity, Interference, and the Use of Tertiary Providers among Community Dwelling Adults. Journal of Pain 22(5): 597.
Rumble D., Allen Watts, K., Buchanan, T., O?Neal, K., Quinn, T., Buford, T., Goodin, B. (2020). The Relationship between Optimism and Physical Health Functioning in Chronic Low Back Pain and Pain-Free Individuals. Journal of Pain 22(5): 612.
Books
Bakitas, M., Cheville, A. L., Mulvey, T. M., Peppercorn, J., Watts, K., & Dionne-Odom, J. N. (2021). Telehealth Strategies to Support Patients and Families Across the Cancer Trajectory. American Society of Clinical Oncology educational book. American Society of Clinical Oncology. Annual Meeting, 41, 413?422. https://doi.org/10.1200/EDBK_320979