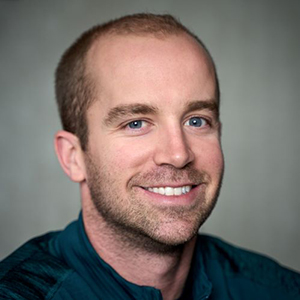 Faculty

Kyle Kercher

Associate Professor
Department
Kinesiology
Education
Indiana University, Ph.D Health Behavior, 2022

California University of Pennsylvania, M.S. Exercise Science, 2016

Montana State University, B.S. Health Promotion, 2010
Background
Project Management Professional (PMP) – Project Management Institute
Certified Strength & Conditioning Specialist (CSCS) – National Strength & Conditioning Association
Certified Exercise Physiologist (ACSM-EP) – American College of Sports Medicine
Certified Health & Wellness Coach (CHWC) – Wellcoaches School of Coaching
Research Coordinator (2021-2022), IU School of Public Health, (PI: Kawata, K., NIH-NINDS R01NS113950-01A1, 5 year $2,856,478). A longitudinal study of subconcussive head impacts and progressive neuronal dysfunction in adolescent athletes.
Competitive Edge Program Coordinator/Supervisor (2015-2019), The Summit Medical Fitness Center, Kalispell Regional Healthcare. Adult strength training program; youth training academy; health and human performance laboratory; high school athletic training services.
Research Interests
Dr. Kercher's work focuses on changing the world by bridging the gap between public health, youth sport management, and exercise science. He has two primary concentrations:
multi-level lifestyle interventions utilizing sport-based youth development and physical activity in underserved populations, and
diversity, equity, and inclusion.
Selected Publications
Articles
Kercher, K.A., Macy, J.T., Steinfeldt, J.A., Seo, D.C., & Kawata, K. (in press). Drill intensity and head impact exposure in adolescent football. Pediatrics.
Macy, J.T., Kercher, K.A., Steinfeldt, J.A., & Kawata, K. (2021). Fewer US adolescents playing football and public health: A review of measures to improve safety and an analysis of gaps in the literature. Public Health Reports. PMID: 33602026
Kercher (Martinez), V.M., Burton, D., Pickering, M.A., & Kercher, K.A. (In press). Profiling physical activity motivation based on reasons for exercise: A cluster analysis approach. Psychological Reports.
Kercher (Martinez), V.M., Kercher K.A., Bennion, T., Levy, P., Alexander, C., Amaral, P.C., ? Romero-Cabellero, A. (2022). Fitness trends from around the globe. ACSM?s Health & Fitness Journal, 26(1), 21-37.
Kercher (Martinez), V.M., Kercher K.A., Bennion, T., Yates, B.A., Feito, Y., Alexander, C., ? Miguel, A. (2021). Fitness trends from around the globe. ACSM?s Health & Fitness Journal, 25(1), 20-31. doi: 10.1249/FIT.0000000000000639
Kercher, K.A., Steinfeldt, J.A., Macy, J.T., Ejima, K, & Kawata, K. (2020). Subconcussive head impact exposure differences between drill intensities in U.S. high school football. PLoS ONE, 15(8), 15(8), e0237800. PMID: 32797073