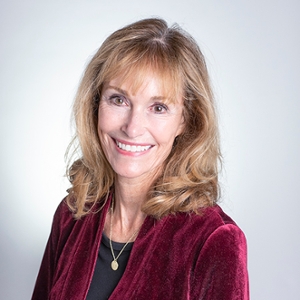 Faculty

Lesa Huber

Associate Clinical Professor
Education
University of Nebraska-Lincoln, Ph.D., 1989

University of Nebraska-Lincoln, M.S., 1983

University of Wisconsin-Madison, B.A., 1978
Background
2009 - Views of Privacy of Older Adults. National Science Foundation. PI: Camp. Co-PI: Connelly, Huber. Amount: $400,000. Start 9/1/09
2007 - Privacy in Home-Based Ubicomp. Grant funded by the National Science Foundation. PI: Camp. Co-PI: Connelly, Huber, Shankar. Amount: $821,491. Start 9/1/07
2000 - GET LINKS: Gerontology Education Through Linking into Networked Knowledge Systems Grant funded by the Fund for Improvement of Post Secondary Education, U.S. Department of Education, to deliver gerontology training online. Co-PI with Dr. Barbara Hawkins. Amount: $491,649.
2010 - Public Policy Chair, Executive Committee, Association for Gerontology in Higher Education
2008 - Trustees Teaching Award
2001 - TERA award for teaching excellence, IU School of Education
Research Interests
The ambient trust cube warns older adults if they are visiting a website that is widely rated as suspicious.
Dr. Huber was funded by the Association for Gerontology in Higher Education to develop a model to incorporate service-learning into her web-based class on aging and by the Office of the Vice President for Instructional Technologies to evaluate the effectiveness of online pedagogies. She was a co-PI on a US Dept. of Education three year grant to develop and implement a full gerontology curriculum online. She is a co-PI on an NSF grant investigating privacy in home-based ubiquitous computing for older adults and on another NSF grant investigating how to keep seniors safe online. Her research interests include gerontology and geriatric education for health care professionals, physical activity and aging, creativity and aging, gerotechnology, and pedagogical strategies in distributed education.
Students from HPER participated in a project at Meadowood Retirement Community to develop a wii application to improve balance and gait.
Selected Publications
Articles
* Lorenzen-Huber, L., Boutain, M., Camp, L.J., Shankar, K., Connelly, K. (2010). Privacy, Independence, and Relationships: Older Adults' Perceptions of Home-Based Ubiquitous Technologies. Ageing International. (in press)
* Shankar, K. , Jean Camp, L.J., Connelly, K., Huber, L.L. (2010). Aging, Privacy, and Home-Based Computing: Development of a Framework for Design. IEEE. (accepted, June, 2010).
Caine, K., Zimmerman, C., Zimmerman, Z., Hazlewood, W., Sulgrove, A., Camp, L.J., Connelly, K., Huber, L.L., Shankar, K. (2010). DigiSwitch: Design and evaluation of a device for older adults to preserve privacy while monitoring health at home. Special Interest Group on Health Informatics (in press).
* Lorenzen-Huber, L., Kennedy-Armbruster, C., Allen, P. (2010). Synergy and Sensibility: Synergy and sensibility: A course on entrepreneurship in gerotechnologies. Gerontology and Geriatrics Education, 31 (2), 181-197.
Lorenzen-Huber, L., Boutain, M., Rogers, W. (2009). Technology, human relationships, and privacy. The journal of nutrition, health, and aging, 13 (1), 621. (published abstract).
*Kennedy-Armbruster, C., Lorenzen-Huber. L., Ona, F. (2009). Increasing Functional Physical Activity among Older Adults Using Internet-based Video Conferencing. ACSM Health and Fitness Journal 13 (3), 31-32.
* Lorenzen-Huber, L., Connelly, K. (2008). Shaping the next generation of gerontechnologists: Multidisciplinary gerontology education vs. computer science. Gerontechnlogy, 7 (2), 157.
9002