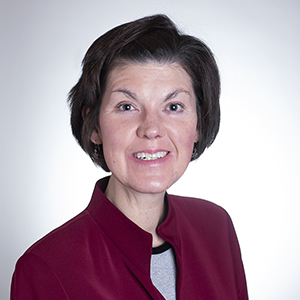 Faculty

Lisa Spence

Assistant Research Scientist
Department
Applied Health Science
Education
Purdue University, PhD, 2002

Purdue University, M.S., 1996

Purdue University, B.S., 1992

Purdue University, R.D., 1998
Background
Tate & Lyle, 2012-2019
Academy of Nutrition and Dietetics, 2009-2011
Dairy Management, Inc./National Dairy Council, 2002-2009
Research
Dietary interventions, body weight/composition, metabolic health.
Selected Publications
Articles
Wallace TC, Marzorati M, Spence L, Weaver CM, Williamson PS. New Frontiers in Fibers: Innovative and Emerging Research on the Gut Microbiome and Bone Health. J Am Coll Nutr. 36(3):218-222, 2017.
Agarwal S, Fulgoni VL, Spence L, Samuel P. Sodium intake status in US and potential reduction modeling: An NHANES 2007-2010 analysis. Food Science & Nutrition. 3(6):577-585, 2015.
Fulgoni VL, Agarwal S, Spence L, Samuel P. Sodium intake in US ethnic subgroups and potential impact of a new sodium reduction technology: NHANES Dietary Modeling. Nutrition Journal. 13:120, 2014.
Weaver CM, Spence LA, Wijesinha Bettoni R, McMahon D. Milk and dairy products as part of the diet. FAO chapter 4. In: Milk. 2013. Invited.
Spence LA, Weaver CM. Calcium intake, vascular calcification, and vascular disease. Nutrition Reviews. 71(1):15-22, 2013.
Spence LA. Shortfall in the Consumption of Dairy Foods in Australian Children?s Diets: Addressing Health Implications and Practical Approaches. Nutrition and Dietetics. 70(1):66-70, 2012.
Spence LA, Cifelli CJ, Miller GD. The Role of Dairy Products in Healthy Weight and Body Composition in Children and Adolescents. Current Nutrition & Food Science. 7(1):40-49, 2011.