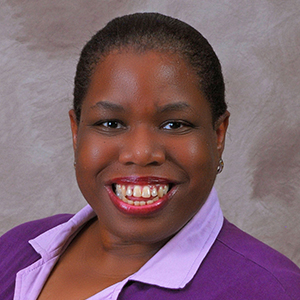 Faculty

Maresa Murray

Clinical Associate Professor
Department
Applied Health Science
Education
Michigan State University, Ph.D., Family and Child Ecology, 2001

Michigan State University, M.A., Family and Child Ecology, 1998

Indiana University, B.A., Speech Communication and African American Studies, 1994
Background
(2008). Summer Instructional Research Fellowship, "Media as a pedagogical strategy for building classroom resiliency among ethnic minority professors: Implications for Indiana University Faculty Retention." Dean of Faculties Office, Indiana University. ($8,000) Principal Investigator.
(2008). Faculty Research Support Program Award, "Physical Activity Perceptions and Determinants in African American Families," School of Health, Physical Education, and Recreation, Indiana University. ($15,285). Principal Investigator.
Invited Research Investigator and Faculty Fellow, Center for the Study of Health Disparities, Texas A&M University, College Station, TX.
Appointed Liaison - Office of Strategic Hiring and Support, promoting scholarship and retention among ethnic minority faculty.
Scholarly Interests
My primary area of research is focused on understanding resiliency traits and support systems within African American families. This includes exploring the interaction between African American families and religiosity/spirituality, media usage, and social resources. Current research activities include: Impact of popular media images on perceptions of ethnic populations and its influence on research scholarship; popular media depictions of African American sexuality and the impact on African American families; influence of African American family and community cultural beliefs on nutrition choices related to diabetes prevelance among African Americans; religiosity/spirituality patterns among African American families, including social support provided by African American churches; impact of community, religious, and social support resources on sexuality education in schools and families.
Selected Publications
Articles
Tanner, A., Reece, M., Legocki, L., & Murray, M.J. (2007). Informal sexuality education in schools: Student's sexuality-related questions asked of public school personnel. American Journal of Sexuality Education, 2(2), 79-96.
*McAdoo, H. P., Younge, S., Hughes, H., Hanshaw, C., & Murray, M.J. (2003). Use of coping resources among African American and Latino parents: Implications for intervention. Race and Society, 6(2), 125-140.
Books
Murray, M.J. (2007 - Signed contract). Families, Health, and the Media. Book in progress, Springer Books, New York, NY.
Murray, M.J. (2007). Ethnicity responsibility for others, not myself: Forward-thought for all educators to include ethnicity in all curriculum courses. Book chapter in McMorris, M. Hostile Corridors: Advocates & Obstacles to Educating Multicultural America. Second edition, ISBN: 13:978-0-7593-9541-1, Thomson Learning Publishing Company, p.338-347.
Presentations
Murray, M.J. (2008). "The Lens of Professional Experience: Media Messages as Invisible Ecological Determinants of Perceptions of African American Families." Featured Seminar Series, Center for the Study of Health Disparities, Texas A&M University, College Station, TX, April 11.
Murray, M.J. (2008). Symposium and Paper. Pedagogical Experiences: Perceptions of Building Classroom Resiliency Among African-American Professors. Annual National Teaching and Learning for Empowerment Conference: A Scholarship of Teaching and Learning Conference for Minority Serving Institutions and Institutions Serving Minorities. January 18-21, Atlanta, GA.
Murray, M.J. & Henderson, T. & (2007). In search of truths about Hurricane Katrina: Lived Experiences and Media Portrayals.Invited Groves Conference on Marriage and the Family, May 30-June 3, Detroit, MI.
Shaw-Perry, M., McMillian, J. & Murray, M.J. (2006). Distorted perceptions of sexuality in the Black community: Implications for family wellness. 49TH Annual Conference for the Society for the Scientific Study of Sexuality, Las Vegas, NV, November 9 - 12, 2006.
Murray, M.J. & Williams, O. (2006). Exploring the Connection between African American Cultural Norms and Health Promotion: A Revised Consideration of African American Families.Annual Hawaii International Conference on Social Sciences, Honolulu, HI, May 31-June 2, 2006.