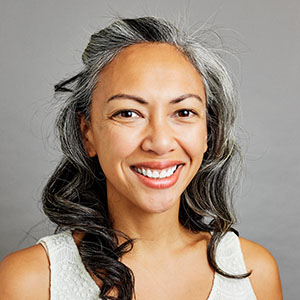 Faculty

Melissa Pangelinan

Associate Professor
Open Research and Contributor Identifier
Department
Kinesiology
Education
University of Toronto, Post-doctoral Fellow, Developmental Cognitive Neuroscience, 2015

University of Maryland, College Park, Ph.D., Neuroscience and Cognitive Science, 2012

University of Maryland, College Park, M.A., Kinesiology, 2007

University of Maryland, College Park, B.S., Kinesiology, 2004

University of Maryland, College Park, B.A., Philosophy, 2004
Background
2022-Present: Associate Professor, Indiana University Bloomington, Department of Kinesiology
2021-2022: Associate Professor, Auburn University, School of Kinesiology
2015-2021: Assistant Professor, Auburn University, School of Kinesiology
2010-2012: NIH/NICHD-F31HD061210, Predoctoral NRSA Fellow
Scholarly Interest
My training as a neuroscientist enables me to examine mechanisms underlying changes in motor behavior due to participation in physical activity and exercise. Indeed, the aim of my research is to develop and evaluate the efficacy of adapted physical activity interventions in children, adolescents, and adults with and without intellectual and developmental disabilities. Key outcomes include physical and neurocognitive function that impact independent participation in activities of daily living and long-term health. Most recently, I have broadened the reach of my work into rural and underserved communities using virtual adapted physical activity programs.
Selected Publications
Articles
Munn, E.E., Favoretto Hill, L., Lang, D.M., Brock, S.J., Hastie, P., & Pangelinan, M.M. (Accepted). Academic learning time in physical education (ALT-PE) during an adapted tennis program for children with autism spectrum disorders. International Journal of Developmental Disabilities Impact.
Kaar, J.L., Bowen, A.E., Simon, S.L., DadeMatthews, A., Chandrasekhar, J.L., Music, R., & Pangelinan, M.M. (2023). A call to create evidence-based mental health promotion interventions for youth that are equitable across ethnic/racial subgroups: Advocates 4-ALL Youth. Frontiers in Public Health, 11, 1139921
Munn, E.E., Lang, D.M., Hynes, J., Northcutt, A., Patten, B.S., Wadsworth, D.D., & Pangelinan, M.M. (2023). The effects of virtual Zumba® on functional outcomes in adults with developmental disabilities. Medicine and Science in Sports and Exercise, 55(7), 1151-1159.
Lang, D.C., Munn, E.E., Nix, M.G., Brock, S.J., & Pangelinan, M.M. (2022). Design and implementation of an adapted soccer program for adults with intellectual and developmental disabilities. Palaestra 36(4), 37-45.
Wadsworth, D.D., Spring, K.S., Johnson, J.L., Carroll, A.V., Sassi, J., Suire, K.B., Pangelinan, M.M., & Rudisill, M.E. (2022). Impact of a fundamental motor skill intervention on low-income preschoolers' body composition. Translational Journal of the American College of Sports Medicine, 7(3), e000203.
Munn, E.E., Ruby, L., & Pangelinan, M.M. (2021). Improvements in swim skills in children with autism spectrum disorder following a 5-day learn-to-swim program (iCan Swim). Journal of Clinical Medicine, 10(23), 5557.
Feiss, R.S., & Pangelinan, M.M. (2021). The relationship between physical and mental health in adolescents from low-income rural communities: Univariate and multivariate analyses. International Journal of Environmental Research and Public Health, 18(4), 1372.
Favoretto, L., Mowling, C., & Pangelinan, M.M. (2020) Improvements in tennis skills in adults with developmental and intellectual disabilities following an 8-week adapted tennis program. Journal of Motor Learning and Development, 8(2), 245-261.
Johnson, J.L., Miedema, B., Converse, B., Hill, D., Buchanan, A.M., Bridges, C., Irwin, J.M., Rudisill, M.E., & Pangelinan, M.M. (2018). Influence of high and low autonomy-supportive climates on physical activity in children with and without developmental disabilities. Journal of Developmental and Physical Disabilities, 30(3), 427-437.
Bishop, J. & Pangelinan, M.M. (2018). Motor skills intervention research of children with disabilities. Research in Developmental Disabilities, 74, 14-30.