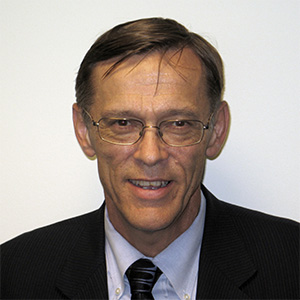 Faculty

Richard Cleland

Adjunct Associate Professor
Department
Applied Health Science
Education
University of Iowa College of Law, J.D., 1978

University of Iowa, B.S. Sociology, 1975

Iowa Central Community College, A.A, 1973
Background
Mr. Cleland's public service career spans over four decades. As the Director of Consumer Protection in the Iowa Attorney General's Office from 1983 to 1991, Mr. Cleland prioritized the prosecution of health fraud, with particular interest in weight loss frauds. In addition, in collaboration with other states, Mr. Cleland pursued investigations and prosecutions of major corporations making deceptive claims about the health benefits of their food products. Mr. Cleland joined the Federal Trade Commission in 1991, where he has held several positions, including Assistant Director of the Division of Advertising Practices, Assistant Director of the Service Industry Practices, and Assistant to the Director of the Bureau of Consumer Protection for Regional Office Operations. In his career at the FTC, Mr. Cleland's primary focus has been on the deceptive advertising of health care products and services. In this area, Mr. Cleland played a key role in the development of the FTC's policy on the substantiation of health claim and guidance for marketers and sellers of health products. In 2021, Mr. Cleland was awarded the Federal Trade Commission Robert Pitofsky Lifetime Achievement Award.
Selected Publications
Articles
Weight-Loss Advertising: An Analysis of Current Trends, A Staff Report of the Federal Trade Commission, September 2002. Cross-Border Telemedicine: An Uncertain Future, 46 St. Louis U. L.J., Health L. Symp., 149-56 (2002).
The Promotion of Health Care Products and Services on the Internet: The Role of the Federal Trade Commission, prepared for eHealth Law 2000 - What Healthcare Lawyers Need to Know, ABA Health Law Section, Chicago, Ill. October 6-7, 2000 Chicago, Ill.
The Regulation of Food Advertising: An Effective, Uniform National Standard Without More Preemption prepared for Tufts University Food Health Messages and Claims Scientific, Regulatory, and Legal Issues Symposium; Boston, Mass., March 29-30, 1990.