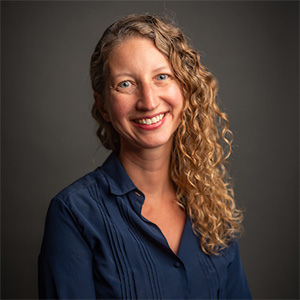 Faculty

Molly Rosenberg

Assistant Professor
Open Research and Contributor Identifier
Department
Epidemiology and Biostatistics
Education
University of North Carolina-Chapel Hill, Ph.D., 2014

Yale School of Public Health, M.P.H., 2010

University of Virginia, B.A., 2004
Background
2016-present: Assistant Professor, Indiana University School of Public Health-Bloomington
2014-2016: David E. Bell Postdoctoral Fellow, Harvard Center for Population and Development Studies
Research Interests
Dr. Rosenberg is an epidemiologist and population health researcher who studies how social, structural, and economic factors influence sexual health outcomes. Her research represents vulnerable populations in low-resource settings such as Haiti, Kenya, and South Africa to identify novel structural intervention targets to improve global sexual health. Representative studies have examined the relationship between alcohol outlets and herpes infections, the influence of school dropout on teen pregnancy, and the potential for anti-poverty programs like cash transfers and microfinance to influence HIV risk. She is also developing a new domestic line of research at the intersection between alcohol and campus sexual assault.
Selected Publications
Articles
Rosenberg M , Townes A, Taylor S, Luetke M, Herbenick D. Quantifying the magnitude and potential influence of missing data in campus sexual assault surveys: A systematic review of surveys, 2010–2016.Journal of American college health. 2018 Apr 7
Rosenberg M,Pettifor A, Duta M, Demeyere N, Wagner RG, Selin A, MacPhail C, Laeyendecker O, Hughes JP, Stein A, Tollman S. Executive function associated with sexual risk in young South African women: Findings from the HPTN 068 cohort.PloS one. 2018 Apr 2;13(4):e0195217.
Rosenberg M,Pettifor A, Twine R, Hughes JP, Gomez-Olive FX, Wagner RG, Sulaimon A, Tollman S, Selin A, MacPhail C, Kahn K. Evidence for sample selection effect and Hawthorne effect in behavioural HIV prevention trial among young women in a rural South African community.BMJ open. 2018 Jan 1;8(1):e019167.
Rosenberg MS,Gómez-Olivé FX, Rohr JK, Houle BC, Kabudula CW, Wagner RG, Salomon JA, Kahn K, Berkman LF, Tollman SM, Bärnighausen T. Sexual behaviors and HIV status: a population-based study among older adults in rural South Africa.Journal of acquired immune deficiency syndromes(1999). 2017 Jan 1;74(1):e9.
Pettifor A, MacPhail C, Selin A, Gomez-Olive F,Rosenberg M, Wagner R, et al. HPTN 068: a randomized control trial of a conditional cash transfer to reduce HIV infection in young women in South Africa—study design and baseline results. AIDS and behavior. 2016 Sep 1;20(9):1863-82.
Rosenberg M, Pettifor A, Nguyen N, Westreich D, Bor J, Bärnighausen T, Mee P, Twine R, Tollman S, Kahn K. Relationship between receipt of a social protection grant for a child and second pregnancy rates among South African women.PLoS One. 10(9): e0137352. Sept 2015.
Rosenberg M, Pettifor A, Miller W, Thirumurthy H, Emch M, Sulaimon A, Kahn K, Collinson M, Tollman S. Relationship between school drop-out and teen pregnancy among rural, South African young women.International journal of epidemiology. 2015 Feb 24;44(3):928-36.