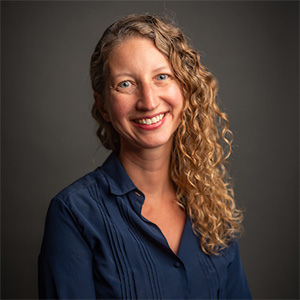 Faculty

Molly Rosenberg

Associate Professor
Open Research and Contributor Identifier
Department
Epidemiology and Biostatistics
Education
University of North Carolina-Chapel Hill, Ph.D., 2014

Yale School of Public Health, M.P.H., 2010

University of Virginia, B.A., 2004
Background
2022-present: Associate Professor, Indiana University School of Public Health-Bloomington
2016-2022: Assistant Professor, Indiana University School of Public Health-Bloomington
2016-present: Honorary Faculty Affiliate, University of the Witwatersrand, Johannesburg, South Africa
2014-2016: David E. Bell Postdoctoral Fellow, Harvard Center for Population and Development Studies
Scholarly Interest
Dr. Rosenberg is an epidemiologist and population health researcher who studies how social, structural, and economic factors influence health across the lifecourse. In her primary research line, Dr. Rosenberg examines how poverty alleviation interventions can influence health, and represents vulnerable populations in low-resource settings across the globe. Representative projects examine the impact of cash transfers on cognitive aging in rural South Africa (NIA R01AG069128, MPIs: Rosenberg and Kobayashi), the potential for microfinance to be used to promote natural disaster resilience in Haiti, and the association between an income generation program and healthcare utilization in Kenya. Trained as an infectious disease epidemiologist, Dr. Rosenberg also maintains research lines in the epidemiology of HIV and SARS-CoV-2.
Selected Publications
Articles
Jock J, Kobayashi L, Chakraborty R, Chen X, Wing C, Berkman L, Canning D, Kabudula C, Tollman S, Rosenberg M. Effects of pension eligibility expansion on men's cognitive function: findings from the HAALSI cohort in rural South Africa. Journal of Aging and Social Policy (In press November 2022).
Rosenberg M, Carroll A, Menachemi N, Inman H, Agard A, Hiller K, Dbeibo L. In-person classroom instruction and risk of SARS-CoV-2 infection among undergraduates at Indiana University, Fall 2020. Journal of American College Health. (In press September 2022).
Kobayashi LC, Kabudula CW, Kabeto MU, Yu X, Tollman SM, Kahn K, Berkman LF, Rosenberg MS. Long-term household material socioeconomic resources and cognitive health in a population-based cohort of older adults in rural northeast South Africa, 2001-2015. SSM Popul Health. 2022 Dec;20:101263. doi: 10.1016/j.ssmph.2022.101263. eCollection 2022 Dec. PubMed PMID: 36281246; PubMed Central PMCID: PMC9587313.
Rosenberg M, Chen C, Golzarri-Arroyo L, Carroll A, Menachemi N, Ludema C. SARS-CoV-2 reinfections in a US university setting, Fall 2020 to Spring 2021. BMC Infect Dis. 2022 Jul 4;22(1):592. doi: 10.1186/s12879-022-07578-x. PubMed PMID: 35787250; PubMed Central PMCID: PMC9252534.
Kianersi S, Ludema C, Macy JT, Chen C, Rosenberg M. Relationship between high-risk alcohol consumption and severe acute respiratory syndrome coronavirus 2 (SARS-CoV-2) seroconversion: a prospective sero-epidemiological cohort study among American college students. Addiction. 2022 Jul;117(7):1908-1919. doi: 10.1111/add.15835. Epub 2022 Feb 22. PubMed PMID: 35129232; PubMed Central PMCID: PMC9111375.
Kianersi S, Ludema C, Macy JT, Garcia Colato E, Chen C, Luetke M, Lown MH, Rosenberg M. A Cross-Sectional Analysis of Demographic and Behavioral Risk Factors of Severe Acute Respiratory Syndrome Coronavirus 2 Seropositivity Among a Sample of U.S. College Students. J Adolesc Health.2021 Aug;69(2):219-226. doi: 10.1016/j.jadohealth.2021.05.003. Epub 2021 Jun 7. PubMed PMID: 34112598; PubMed Central PMCID: PMC8182414.
Kianersi S, Jules R, Zhang Y, Luetke M, Rosenberg M. Associations between hurricane exposure, food insecurity, and microfinance; a cross-sectional study in Haiti. World Dev. 2021 Sep;145. doi: 10.1016/j.worlddev.2021.105530. Epub 2021 May 8. PubMed PMID: 34177044; PubMed Central PMCID: PMC8224831.
Rosenberg M, Amisi JA, Szkwarko D, Tran DN, Genberg B, Luetke M, Kianersi S, Namae J, Laktabai J, Pastakia S. The relationship between a microfinance-based healthcare delivery platform, health insurance coverage, health screenings, and disease management in rural Western Kenya. BMC Health Serv Res. 2020 Sep 14;20(1):868. doi: 10.1186/s12913-020-05712-6. PubMed PMID: 32928198; PubMed Central PMCID: PMC7491169.
Luetke M, Judge A, Kianersi S, Jules R, Rosenberg M. Hurricane impact associated with transactional sex and moderated, but not mediated, by economic factors in Okay, Haiti. Soc Sci Med. 2020 Sep;261:113189. doi: 10.1016/j.socscimed.2020.113189. Epub 2020 Jul 11. PubMed PMID: 32745820.
Rosenberg M, Jules R, Luetke M, Kianersi S, Nelson E, Jean-Louis F. Health Education Training Embedded in a Microfinance Platform Associated with Safer Sexual Behavior in Haitian Women. AIDS Behav. 2019 Sep;23(9):2375-2385. doi: 10.1007/s10461-019-02511-x. PubMed PMID: 30997651.
Rosenberg M, Pettifor A, Nguyen N, Westreich D, Bor J, Bärnighausen T, Mee P, Twine R, Tollman S, Kahn K. Relationship between Receipt of a Social Protection Grant for a Child and Second Pregnancy Rates among South African Women: A Cohort Study. PLoS One. 2015;10(9):e0137352. doi: 10.1371/journal.pone.0137352. eCollection 2015. PubMed PMID: 26398678; PubMed Central PMCID: PMC4580643.
Rosenberg M, Pettifor A, Miller WC, Thirumurthy H, Emch M, Afolabi SA, Kahn K, Collinson M, Tollman S. Relationship between school dropout and teen pregnancy among rural South African young women. Int J Epidemiol. 2015 Jun;44(3):928-36. doi: 10.1093/ije/dyv007. Epub 2015 Feb 24. PubMed PMID: 25716986; PubMed Central PMCID: PMC4521125.
Pettifor A, MacPhail C, Nguyen N, Rosenberg M. Can money prevent the spread of HIV? A review of cash payments for HIV prevention. AIDS Behav. 2012 Oct;16(7):1729-38. doi: 10.1007/s10461-012-0240-z. Review. PubMed PMID: 22760738; PubMed Central PMCID: PMC3608680.
Rosenberg MS, Seavey BK, Jules R, Kershaw TS. The role of a microfinance program on HIV risk behavior among Haitian women. AIDS Behav. 2011 Jul;15(5):911-8. doi: 10.1007/s10461-010-9860-3. PubMed PMID: 21153762.