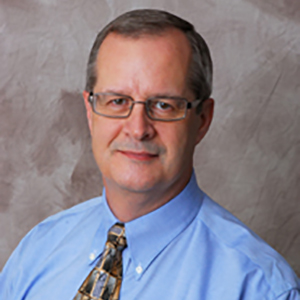 John Schrader

Clinical Professor Emeritus
Department
Emeriti / Retired
Education
Indiana University, H.S.D., 1993

University of Washington-Seattle, M.S., 1975

Purdue University, B.A., 1971
Background
Excellent resource in all areas of sports medicine including injury and injury prevention, children and adolescents in athletics, nutrition, conditioning, and the treatment of orthopedic and other musculoskeletal injuries.
Awards & Honors
Licensed Athletic Trainer, Indiana State Board of Health
Nationally Certified Athletic Trainer
Indiana Athletic Trainers Hall of Fame Inductee, 1995
National Athletic Trainers Hall of Fame, 1998
Sagamore of the Wabash, 1989
Expertise in Sports Medicine and Performing Arts Medicine
National Expert on Implement Assisted Soft Tissue Mobilization Techniques
Scholarly Interest
Ankle Instability
Performing Arts
Soft Tissue Mobilization
Rehabilitation
Selected Publications
Articles
Docherty, D.L., VanDerPol, B., Simon, J., Schrader, J. (2013). Prevalence of Chronic Ankle Instability of High School and Division 1 Athletes. Foot & Ankle Specialist.
Smith B., Simon,J., Docherty,C.,Schrader, J., Klossner, J.  (2012). Six week strength training protocol on the strength development and low-load force sense. Journal of Athletic Training. 47(3): 282-288.
Walter H.,Docherty, C., Schrader, J. (2011). A comparison of ground reaction forces on ballet dancers landing in flat shoes versus pointe shoes. Journal of Dance Medicine & Science. 15(2): 61-64.
Henry G., McLoda, E., Docherty, C., Schrader, J. (2010). The Effect of Plyometric Training at the Ankle on Peroneal Muscle Reaction Time", Journal of Sport Rehabilitation. 9(3) 288-300.
Goldman, S., Brininger, T., Schrader, J., Curtis, M., Koceja, D. (2009). Analysis of Clinical Motor Testing for Adult Patients With Diagnosed Ulnar Neuropathy at the Elbow. Archives of Physical Medicine and Rehabilitation, Vol 90 1846-1852.
Goldman, S., Brininger, T., Schrader, J., Koceja, D. (2009). A Review of Clinical Tests and Signs for the Assessment of Ulnar Neuropathy. Journal of Hand Therapy. September 209-220.
Books
M. Terry Carey-Loghmani, PhD, PT, MTC, John W. Schrader, HSD, LAT, ATC, Warren I. Hammer, MS, DC, DABCO (2010). Graston Technique® M1 Instruction Manual , 3rd Edition.