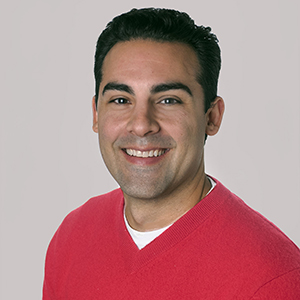 Faculty

Stephen Carter

Assistant Professor
Open Research and Contributor Identifier
Department
Kinesiology
Education
The University of Alabama, Ph.D., 2014

Central Washington University, M.S., 2010

Willamette University, B.A., 2006
Background
Associate Scientist, Cancer Prevention and Control Program, Indiana University Melvin and Bren Simon Comprehensive Cancer Center
Postdoctoral Fellow, Cancer Prevention and Control Training Program, University of Alabama at Birmingham, 2016-2018
Postdoctoral Fellow, Nutrition Obesity Research Center, University of Alabama at Birmingham, 2014-2016
Scholarly Interest
Cardiovascular physiology
Environmental physiology
Exercise-oncology
Gut microbiota and exercise training
Therapeutic utility of hypoxia-/heat-therapy
Overview
Whereas aging itself is a natural consequence of time, it is characterized by marked physiological changes that coincide with an increased vulnerability to disease. In fact, cardiovascular disease, cancer, and neurodegenerative disease all share advancing age as a primary risk factor. Waning physiologic function can thus trigger a maladaptive cycle highlighted by physical activity avoidance, systemic deconditioning, and neuromuscular/cognitive impairment. While habitual exercise training can attenuate many adverse age-related shifts, it is of interest to identify other (potentially complementary) non-pharmacologic approaches to combat the complications of advancing age and prevalence of chronic disease. Given the tendency for weight gain and declining cardiorespiratory fitness following breast cancer treatment, it is of further interest to explore factors governing positive physical activity behavior including stretch-shortening cycle potentiation, perceived difficulty, walking self-efficacy, and lower-extremity pain/stiffness.
On-going Projects
Dietary intervention for reducing blood pressure among African American women with obesity
Long-term impact of the novel coronavirus 19 (COVID-19) on cardiopulmonary health in women
Dietary nitrate supplementation for optimizing exercise-related cardiovascular adaptation in postmenopausal women
Selected Publications
Articles
Carter SJ, Baranauskas MN, Singh H, Martins C, Hunter GR. ARTE index revisited: Linking biomarkers of cardio-metabolic health with free-living physical activity in postmenopausal women. American Journal of Physiology: Regulatory, Integrative and Comparative Physiology. 2022. April 1; 322(4): R292-R298. PMID: 35081314.
Baranauskas MN, Freemas JA, Tan R, Carter SJ. Moving beyond inclusion: Methodological considerations for menstrual cycle and menopause in research evaluating the effects of dietary nitrate on vascular function. Nitric Oxide. 2022. January 1; 118:39-48. PMID: 34774755.
Baranauskas MN, Carter SJ. Evidence for impaired chronotropic response to and recovery from 6-minute walk test in women with post-acute COVID-19 syndrome. Experimental Physiology. November 10. PMID: 34761446.
Coggan AR, Baranauskas MN, Hinrichs RJ, Liu Z, Carter SJ. Effect of dietary nitrate on human muscle power: a systematic review and individual subject data meta-analysis. Journal of the International Society of Sports Nutrition. 2021.October 9;8(1):66. PMID: 34625064.
Carter SJ, Baranauskas MN, Ballinger TJ, Rogers LQ, Miller KD, Nabhan DC. Exercise workload monitoring: targeted approaches to advance the individualization of exercise-oncology. BMJ Open Exercise & Sports Medicine. 2021.7: e001134. doi:10.1136/bmjsem-2021-001134. PMID: 34540269.
Hunter GR, Singh H, Martins C, Baranauskas MN, McCarthy JP, Carter SJ. Stretch-shortening cycle potentiation and resistance training-induced changes in walking economy/ease and activity-related energy expenditure. Journal of Strength and Conditioning Research. 2021. 35(5): 1345-1349. PMID: 33900266.
Carter SJ, Baranauskas MN, Fly AD. Considerations for obesity, vitamin D, and physical activity amid the COVID-19 pandemic. Obesity (Silver Spring). 2020. 28(7): 1176-1178. PMID: 32299148.
Carter SJ, Gruber AH, Raglin JS, Baranauskas MN, Coggan AR. Potential health effects of dietary nitrate supplementation in aging and chronic degenerative disease. Medical Hypotheses. 2020. PMID: 32294579.
Singh H, Carter SJ, Mathis SL, Bryan DR, Koceja DM, McCarthy JP, Hunter GR. Combined aerobic and resistance training increases stretch-shortening cycle potentiation and walking economy in postmenopausal women. Frontiers in Physiology. 2019. PMID: 31849716.
Carter SJ, Rogers LQ, Bowles HR, Norian LA, Hunter GR. Inverse association between changes in energetic cost of walking and vertical accelerations in non-metastatic breast cancer survivors. European Journal of Applied Physiology. 2019. 119(11-12): 2457-2464. PMID: 31520215.