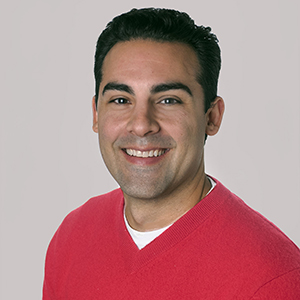 Faculty

Stephen Carter

Assistant Professor
Open Research and Contributor Identifier
Department
Kinesiology
Education
The University of Alabama, Ph.D., 2014

Central Washington University, M.S., 2010

Willamette University, B.A., 2006
Background
Associate Member, Cancer Prevention and Control Program, Indiana University Melvin and Bren Simon Comprehensive Cancer Center
Postdoctoral Fellow, Cancer Prevention and Control Training Program, University of Alabama at Birmingham, 2016-2018
Postdoctoral Fellow, Nutrition Obesity Research Center, University of Alabama at Birmingham, 2014-2016
Scholarly Interest
Aging
Cardiovascular physiology
Exercise-oncology
Mobility
Overview
Advancing age can trigger a maladaptive cycle highlighted by systemic deconditioning frequently manifested as restricted mobility and physical activity avoidance. Though multi-faceted, waning maximal oxygen uptake and skeletal muscle strength are probable sources contributing to the noted prevalence of insufficient physical activity among older adults. Since restricted mobility is intimately linked with fall risk, dependency, and mortality – it is of interest to evaluate factors related walking autonomy and functional independence. While habitual exercise training can attenuate many adverse age-related shifts, it is of considerable importance to identify other (complementary) non-pharmacologic approaches to combat the burdens of advancing age and prevalence of chronic disease.
Selected Publications
Articles
Carter SJ, Singh H, Nabhan DC, Long EB, Hunter GR. Relative leg press strength relates to activity energy expenditure in older women: implications for exercise prescription. Experimental Gerontology. 2022. November; 169:111956. PMID: 36126803.
Carter SJ, Baranauskas MN. Why obesity and psychological stress matter in recovery of post-acute sequelae of SARS-CoV-2. Obesity (Silver Spring). 2022. PMID: 35352508.
Carter SJ, Baranauskas MN, Singh H, Martins C, Hunter GR. ARTE index revisited: Linking biomarkers of cardio-metabolic health with free-living physical activity in postmenopausal women. American Journal of Physiology: Regulatory, Integrative and Comparative Physiology. 2022. April 1; 322(4): R292-R298. PMID: 35081314.
Baranauskas MN, Freemas JA, Tan R, Carter SJ. Moving beyond inclusion: Methodological considerations for menstrual cycle and menopause in research evaluating the effects of dietary nitrate on vascular function. Nitric Oxide. 2022. January 1; 118:39-48. PMID: 34774755.
Baranauskas MN, Carter SJ. Evidence for impaired chronotropic responses to and recovery from 6-minute walk test in women with post-acute COVID-19 syndrome. Experimental Physiology. 2022. November 17. PMID: 34761446.
Coggan AR, Baranauskas MN, Hinrichs RJ, Liu Z, Carter SJ. Effect of dietary nitrate on human muscle power: a systematic review and individual subject data meta-analysis. Journal of the International Society of Sports Nutrition. 2021.October 9;8(1):66. PMID: 34625064.
Carter SJ, Baranauskas MN, Ballinger TJ, Rogers LQ, Miller KD, Nabhan DC. Exercise workload monitoring: targeted approaches to advance the individualization of exercise-oncology. BMJ Open Exercise & Sports Medicine. 2021.7: e001134. doi:10.1136/bmjsem-2021-001134. PMID: 34540269.
Carter SJ, Gruber AH, Raglin JS, Baranauskas MN, Coggan AR. Potential health effects of dietary nitrate supplementation in aging and chronic degenerative disease. Medical Hypotheses. 2020. PMID: 32294579.