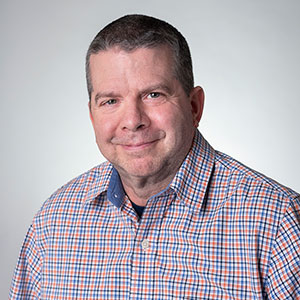 Faculty

Trent Applegate

Senior Lecturer
Department
Applied Health Science
Education
Indiana University, H.S.D., 1999

IUPUI, Master's, 2017

Indiana University, M.P.H., 1998

Indiana University, M.S., 1988

Wilmington College of Ohio, B.S., 1987
Background
BLS for Healthcare Providers American Heart Association Instructor
Heartsaver American Heart Association Instructor
Instructor Faculty American Heart Association
Outstanding Chapter Sponsor of the Year Award
American School Health Association Fellow
Eta Sigma Gamma National Fellow
Richland Bean Blossom School District School Health Committee Member
Scholarly Interest
First Aid and CPR skills training for elementary students
Coordinated School Health in Higher Education
First Aid and CPR skill Retention
Violence Prevention
Selected Publications
Articles
Applegate, T. Sager, M., Dvorsky, S. (2009). Implementing the American Red Cross's Basic Aid Training (BAT) program for 4th graders in Monroe County, Indiana.
Keep it Simple: Trent Applegate's Tips for using Powerpoint - Blog for "The Pulse" ASHA newsletter.
Muise, B., Seo, D. C., Blair, E. and Applegate, T. (2009). Mold Spore Penetration through Wall Service Outlets: A Pilot Study. Journal of Environmental Monitoring and Assessment.
Applegate, T., Boyle, L., Holton, E., Karcz, A., Skala, K. (2008). CPR/AED Skill Retention Among College Students.
Docherty, C., Fox, J., Schrader, J., Applegate, T. (2006) Eccentric plantar flexor strength deficits in subjects with functional ankle instability. Journal of Athletic Training.
Smith, M. L., Applegate, T., and Seo, D.C. (2006). A Preliminary Awareness Study of Tobacco Issues Among College Students. American Journal of Health Studies, 21(4).
Applegate, T. & Torabi, M. (2003). Promoting college health learning using the Coordinated School Health Programs (CSHP) model as a guide.
Books
O'Connor, B., Wells, C., and Applegate, T.  (2012).  You and your world:  A college Health Education E-Textbook.  Total Health Publications.
National Safe Routes to Schools National Partnership Getting Students Active through Safe Routes to Schools Reviewer saferoutespartnership.org/sites/default/files/pdf/EducatorsGuide.pdf
Presentations
Better PowerPoint presentations-Roundtable Discussion at American School Health Association (ASHA) National Convention,2013
Disability Etiquette? The why and how of Health Educators bridging the gap. Oral Presentation at American School Health Association (ASHA) National Convention, 2013