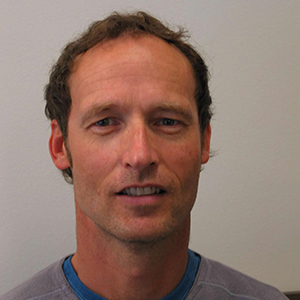 Faculty

Timothy Mickleborough

Professor
Department
Kinesiology
Education
Colorado State University, Ph.D., 2000

Colorado State University, M.S., 1997

University of NSW, Australia, M.App.Sc, 1990

University of Nottingham, B.Eng, 1985
Background
American Diabetes Association Innovation Award (2013-2015).  The effect of altered erythrocyte deformability on microvasculature oxygenation and exercise tolerance in adults with Type 2 diabetes.  Chapman (PI), Mickleborough (Co-I).
Pharmalink International Ltd, Australia (grant: 2014-2015).  Effect of marine lipid fraction PCSO-254 TM on airway inflammation and pulmonary and respiratory muscle function in non-asthmatic elite runners.
Pharmalink International Ltd, Australia (grant: 2012-2013).  Effect of marine lipid fraction PCSO-254 TM on markers of exercise-induced muscle damage and cyciing endurace performance in untrained males.
Pharmalink International Ltd, Australia (grant: 2011-2012).  Randomized controlled trail of marine lipid fraction PCSO-524 TM on airway inflammation and hyperpnea-induced bronchoconstriction in asthma.
Fellow of the American College of Sports Medicine
Reviewer: Clinical Trails Review Committee.  National Heart, Lung and Blood Institute, National Institutes of Health
Reviewer: Canadian Institutes of Health Research (CIHR).  Nutrition, Food and Health Committee
Scholarly Interest
My main research focus is integrative (whole-body) human exercise physiology; in particular the interactions between the respiratory and cardiovascular systems in health and disease, with emphasis on intervention studies in healthy trained/untrained individuals, the pathophysiology of respiratory disorders in athletes such as asthma and expiratory flow limitation, and the potential cardiorespiratory limitations to exercise tolerance and performance.  Research related to respiratory muscle function is directed at the respiratory system determinants of fatigue in health and disease and encompasses respiratory and circulatory mechanics, neurophysiology, muscle physiology, perception of effort and biochemistry.  An additional research interest is assessing the relative contributions of central and peripheral factors in human muscle fatigue, and the physiological basis for pacing strategies, during exercise.
Selected Publications
Articles
Mickleborough, T.D. and Lindley, M.R. (2013). Omega-3 fatty acids: a potential future treatment for asthma. Expert Review in Respiratory Medicine. Invited Review. In Press.
Mickleborough, T.D., Vaughn, C.L., Shei, R-J., Davis, E.M. and Wilhite, D.P. (2013). Marine Lipid fraction PCSO-254TM (Lyprinol ®/Omega-XL ®) of the New Zealand Green Lipped Mussel attenuates hyperpnea-induced bronchoconstriction in asthma. Respiratory Medicine. 107 (8): 1152-1163
Wilhite, D.P, Mickleborough, T.D., Laymon, A.S. and Chapman, R.F. (2013). Increases in VO2max with "Live High-Train Low" Altitude Training: Role of Ventilatory Acclimatization. European Journal of Applied Physiology. 113 (2): 419-426
Mickleborough, T.D. Omega-3 polyunsaturated fatty acids in physical performance optimization. (2013). International Journal of Sport Nutrition & Exercise Metabolism. 23 (1): 83-96
Turner, L.A., Tecklenburg-Lund, S., Chapman, R.F., Stager, J.M., Duke* J.W. and Mickleborough, T.D. (2013). Effect of inspiratory loading on limb locomotor and respiratory muscle deoxygenation during cycling exercise. Respiratory Physiology & Neurobiology. 185: 506-514
Turner, L.A., Tecklenburg-Lund, S., Chapman, R.F., Stager, J.M., Wilhite, D.P. and Mickleborough, T.D. (2012). Inspiratory muscle training lowers the oxygen cost of voluntary hyperpnea. Journal of Applied Physiology. 112 (1): 127-134
Turner, L.A., Mickleborough, T.D., McConnell, A.K., Stager, J.M., Tecklenburg-Lund, S., and Lindley, M.R. (2011). Effect of inspiratory muscle training on exercise tolerance in asthmatic individuals. Medicine & Science in Sports & Exercise. 43 (11): 2031-2038
Mickleborough, T.D., Nichols, T., Chatham, K., Lindley, M.R. and Ionescu, A.A. (2010). Inspiratory flow resistive loading improves respiratory muscle function and endurance capacity in recreational runners. Scandinavian Journal of Medicine & Science in Sports. 20 (3): 458-468
Mickleborough, T.D., Stager, J.M., Chatham, K., Lindley, M.R. and Ionescu, A.A. (2008). Pulmonary adaptations to swim and inspiratory muscle training. European Journal of Applied Physiology. 103 (6): 636-646
Mickleborough, T.D., Lindley, M.R., Ionescu, A.A. and Fly, A.D. (2006). Protective effect of fish oil supplementation on exercise-induced bronchoconstriction in asthma. Chest. 29 (1): 39-49
Mickleborough, T.D,, Lindley, M.R. and Ray, S. (2005). Dietary salt, airway inflammation and diffusion capacity in exercise-induced asthma. Medicine & Science in Sports an Exercise. 37 (6): 904-914
Mickleborough, T.D., Murray, R.L., Ionescu, A.A. and Lindley, M.R. (2003). Fish oil supplementation reduces severity of exercise-induce bronchoconstriction in elite athletes. American Journal of Respiratory and Critical Care Medicine. 168(10): 1181-1189