Drs. Kim and Chow will integrate existing technologies for a comprehensive set of health data.
Two Indiana University School of Public Health-Bloomington (IUSPH-B) faculty members are among several researchers who received a National Institutes of Health (NIH) grant to connect wearable monitoring technologies with existing tools to provide important data about the health of older adults.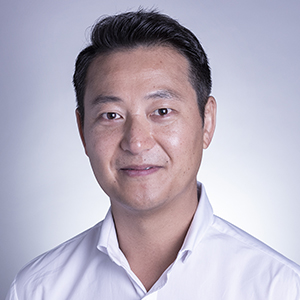 Eventually, this integration will allow the research team and CareBand to "objectively monitor engagement, provide measures to caregivers and facility staff, and facilitate leisure and social engagement amongst residents in assisted living facilities," says Junhyoung (Paul) Kim, assistant professor in the Department of Health & Wellness Design. "Our short-term goal," he clarifies, "is to objectively monitor and measure activity patterns, preferences, and engagement."
When integration is completed, the data collected by the wearable device will be objectively evaluated by an associated application to help researchers make recommendations for improved leisure and social engagement activities among older adults.
"My research focuses on mental health and psychological well-being during challenging times or developmental periods, and identifying effective ways to support individuals," explains Angela Chow, associate professor in the Department of Applied Health Science. "I am excited to join this interdisciplinary team—which includes both industry and academic expertise—for developing technology-supported methods to support social engagement of residents in assisted living facilities."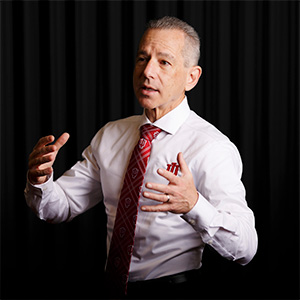 "Our school's focus on research on geroscience—including healthy aging, aging in place, Alzheimer's disease, longevity, and senescence—has been steadily coalescing and growing over the last two years," says Dean David Allison. "This is the latest in a string of successes resulting from coordinated efforts in our school. I am so delighted by this new collaboration that will not only contribute to new knowledge, but also to the well-being of fellow human beings in our communities."
Information about CareBand is available at carebandremembers.com. To learn more about the School of Public Health-Bloomington, visit publichealth.indiana.edu.