"The teacher is like the candle, which lights others in consuming itself." So speaks an old Italian proverb. Dr. Catherine Sherwood-Laughlin of the Indiana University School of Public Health-Bloomington (IUSPH-B) Department of Applied Health Science is the 2022 recipient of the Association of Schools & Programs of Public Health (ASPPH) Teaching Excellence Award. Among the criteria for selection are innovative and creative teaching efforts, student mentoring, and "demonstration of a national and/or international reputation as an educator."
"I am truly overwhelmed to be receiving this award," Dr. Sherwood-Laughlin says. "I thank Dean Allison for his nomination, as well as the ASPPH selection committee for recognizing my dedication to our students in and out of the classroom. I am also grateful to my Indiana University colleagues, who have supported my love of teaching and mentoring for more than 29 years."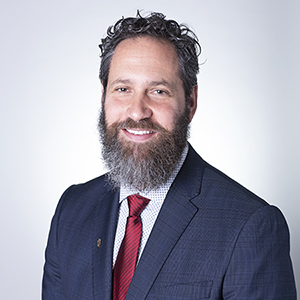 "Dr. Sherwood-Laughlin is the consummate teacher-scholar, and her influence can be seen far and wide," says Dr. Eric Walsh-Buhi, chair of the IUSPH-B Department of Applied Health Science. "Not only has she taught myriad of her own courses, for undergraduate, master's, and Ph.D. students, she has also taught students how to teach. For several years in the 'Pedagogy in Health Behavior' class, Dr. Sherwood-Laughlin has both instructed and mentored students as they grow into associate instructors. Those students move on and become professors at universities across the country. Our department looks to her to mentor our junior teaching faculty. We are truly grateful for her talents and dedication."
Among Dr. Sherwood-Laughlin's teaching initiatives are workshops for teachers, administrators, and parents to help them openly and accurately discuss sexuality topics with the young people in their lives.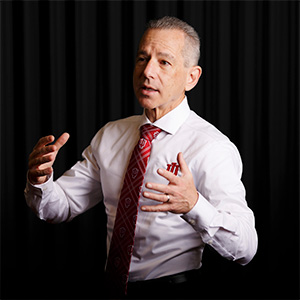 "Being a teacher is among the noblest of callings," says IUSPH-B Dean David B. Allison. "I know that Dr. Sherwood-Laughlin sees teaching as a privilege and an honor—and that she considers students, as IU President Pamela Whitten says, 'the center of the universe at our institution.' I am grateful to have her in our school and stand in humble admiration."
Based in Washington, D.C., ASPPH describes itself as "the voice of accredited academic public health, representing schools and programs accredited by the Council on Education for Public Health (CEPH)." They will present Dr. Sherwood-Laughlin with the award at their 2022 Annual Meeting in Arlington, Virginia.
Learn more about ASPPH at aspph.org. For news about IUSPH-B, visit go.iu.edu/48bx.