Stephanie Dickinson, executive director of the Indiana University Biostatistics Consulting Center, and IU School of Public Health-Bloomington (SPH-B) Dean David Allison are co-authors of a Mayo Clinic article entitled "Whole-body senescent cell clearance alleviates age-related brain inflammation and cognitive impairment in mice." The Council of the Anatomical Society has awarded the paper—published in the February 2021 issue of Aging Cell—the 2021 Anatomical Society Aging Cell Best Paper Prize.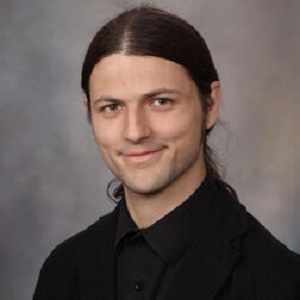 The paper's lead author, Dr. Mikolaj Ogrodnik, then of the Mayo Clinic's Department of Physiology and Biomedical Engineering and now a principal investigator for the Ludwig Boltzmann Research Group in Austria, says that through their research, "We showed that administration of compounds that were published to specifically eliminate senescent cells in vitro improves memory function of old mice and reduces brain inflammation and infiltration of immune cells to the brain. Overall, this research provides a therapeutic opportunity to target aging-related brain dysfunction."
Cellular senescence occurs among cells in the body when those cells stop dividing. This happens during aging and may result in inflammation in the cells, leading to deterioration of cognitive function. Age-associated decline in cognitive capacity is often associated with brain disorders such as Alzheimer's and Parkinson's disease.

The nationally recognized IU Biostatistics Consulting Center was asked to verify the data for the article. "Dr. Ogrodnik provided us with all study data, analytic code, methodology, and the draft manuscript, and the IU and Mayo teams worked together to create a final script that could reproduce every numeric result in the paper, verify that all methods and results were described transparently in the paper, and ensure that the statistical methods used were rigorous and appropriate," Dickinson says. "The result was a high-quality paper with reliable results to move the science forward."
Ms. Dickinson lauds biostatistician Beate Henschel for her contribution to the paper. "Ms. Henschel painstakingly went through every individual data table and figure, converted dozens of files, and recorded all analyses to reproduce every numeric value and result before publication," she says.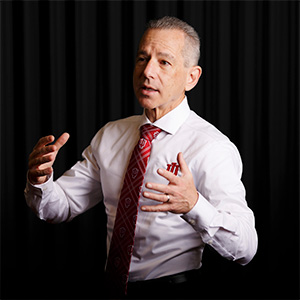 Dean Allison quotes Marcia McNutt, president of the National Academy of Sciences: "Significantly, scientists value getting the answer right to the near exclusion of anything else…'" adding, "Nobelist Max Ferdinand Perutz stated, 'Creativity in science…cannot be organized…Discoveries cannot be planned; they pop up, like Puck, in unexpected corners.' This paper illustrates that work of exceptional impact and creativity can also be of exceptional rigor. I am grateful to be part of this extraordinary research team."
Learn more about the Biostatistics Consulting Center at biostats.indiana.edu. News about IUSPH-B is always available at go.iu.edu/48bx.