The December 6, 2021 presentation of the Ryan White Distinguished Leadership Award honored Dr. Fauci's commitment to  beneficence and health for all through the pursuit of science and education.
The evening of December 6, 2021, Dr. Anthony Fauci became—on what would have been Ryan's White's 50th birthday—the latest recipient of the Ryan White Distinguished Leadership Award. The evening's ceremony, which included a "fireside chat" between Dr. Fauci and Provost Professor William L. Yarber and comments from Jeanne White Ginder, mother of Ryan White, can be viewed at go.iu.edu/4heF.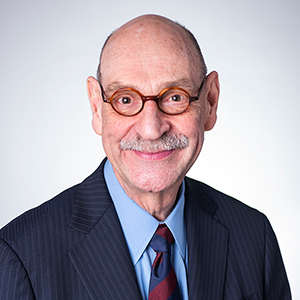 Presented annually by the Rural Center for AIDS/STD Prevention "in appreciation for outstanding contributions to HIV/AIDS prevention and for being an exemplary bearer of the standard of excellence and commitment needed to combat HIV/AIDS," the Ryan White Distinguished Leadership Award honors people whose work has had a significant impact on HIV/AIDS prevention. Past recipients include Dr. Joycelyn Elders, Greg Louganis, Dr. C. Everett Koop, and Jeanne White Ginder.
"I am really humbled and deeply grateful to receive the Ryan White Distinguished Leadership Award," Fauci said. "Ryan White chose selflessness over self-pity. In doing so, he became a transformative public health figure; an inspiration to me personally and to so many others; and a beloved embodiment of dignity, empathy, and hope."
White was an Indiana native who became an icon for AIDS in America when his legal battle to return to school made international news. He died at the age of 18, before his planned enrollment at Indiana University Bloomington.
Learn more at rcap.indiana.edu. SPH-B news is always available at go.iu.edu/48bx.