The awards include honors for research and early career achievement.
The Department of Environmental and Occupational Health in the Indiana University School of Public Health-Bloomington (SPH-B) is home to several winners of 2022 Society of Toxicology awards.
Among the honorees is Dr. Kan Shao, this year's recipient of the AACT JOINN Biomere Outstanding Young Toxicologist Award. According to the Society of Toxicology, the award is "presented to an individual who has made significant contributions to the toxicology field in the early stage of their career in academia, industry, or government."
Chao Ji, a postdoctoral fellow whose research interests include environmental pollutants, received the John Doull Risk Assessment Endowment Award for her work "Bayesian Benchmark Dose Estimation with BBMD: Inference from Genomic Data." The same publication, co-authored with Dr. Shao, came in third place for the AACT InnoStar Best Abstract Award.
Yun Zhou, a doctoral student also from the Department of Environmental and Occupational Health, received the Perry J. Gehring Biological Modeling Endowment Award for her work "Quantitative Integration of Mode of Action Information in Dose-Response Modeling and POD Estimation: A Case Study of PCB 126."
"These awards demonstrate the importance, originality, and quality of our department's research," Dr. Shao says. "It encourages our students and postdoctoral fellows to continuously pursue academic excellence, and has a positive impact on their career. I appreciate their hard work and contribution, and I am very proud of their accomplishments."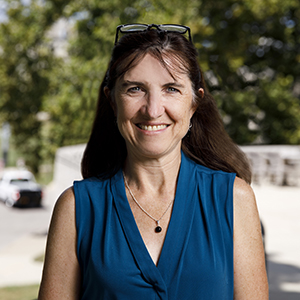 All awards will be presented at the Society of Toxicology's 61st Annual Meeting and ToxExpo in March.
"Such honors for Dr. Shao and his mentees reflect Dr. Shao's success in leveraging his exceptional quantitative modeling skills from the engineering field to become a foremost expert in the mathematics of how toxic chemicals affect human health," says department Chair Dr. Jacqueline MacDonald Gibson.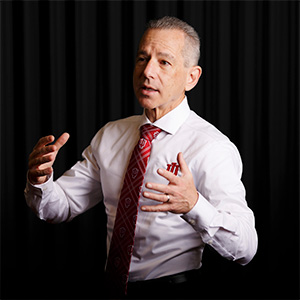 "Paracelsus is purported to have opined that the difference between a food, a drug, and a poison is dose," says SPH-B Dean David Allison. "Here in the School of Public Health we bring science, and not alchemy, to the study of nutrition, pharmaceutical risks and benefits, and environmental toxicology. Dr. Kan Shao and his students epitomize our commitment to our school's tagline, 'It's About Knowing.' They are advancing knowledge through rigorous scientific work, and I am not surprised—but I am pleased and proud—to see them recognized for their outstanding work on the national stage. Kudos to them!"
Learn more about the Society of Toxicology at toxicology.org. News about SPH-B is always available at go.iu.edu/48bx.