Today the United States takes a great step toward nationwide legislation on water safety, thanks in part to Indiana University School of Public Health-Bloomington (SPH-B) faculty member William D. Ramos, Ph.D.

Presented at a congressional briefing in Washington D.C. earlier this month, the first-ever U.S. National Water Safety Action Plan (USNWSAP)—outlining recommendations for collective action to reduce drowning— officially launches today. According to Water Safety USA, "it provides a framework and tools to support the implementation of data- and evidence-informed context-specific water safety action plans in communities, countries, and states nationwide. It also lays out national actions that support implementation and increase the likelihood of success of those local plans."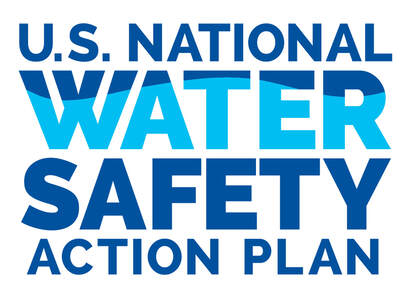 "USNWSAP is a major step in formalizing a place for the conversation around drowning prevention and putting it top of mind along with important public health challenges in the U.S.," shared Ramos in a recent conversation with SPH-B. "One of the big pieces that will come out of this formal plan now presented to Congress is it will start hitting a legislative button. We've had some spotty legislations across the country [for drowning prevention] …fencing is probably one of the more regulated because it makes sense and we already have construction codes, but we are starting to see mandatory legislation pop up around water safety education in school curriculums."
Dr. Ramos is well known for his ground-breaking work on raising national awareness surrounding water safety, most recently appearing on the Weather Channel just last month. Ramos' role in bringing the USNWSAP to this important implementation stage was co-chairing the working group Data & Public Health Surveillance with Dr. Julie Gilchrist, formerly a member of the Centers for Disease Control and Prevention (CDC). Ramos also is a member of the American Red Cross Scientific Advisory Council, as well as the director of the Aquatics Institute at IU (Indiana University).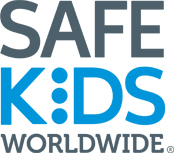 USNWSAP kicked off in 2019 when a national committee was formed, thanks to the leadership of Safekids Worldwide Chief Research and Network Officer Morag MacKay. Ramos's team was one of six working groups to determine what areas the plan should address.
"The goal of our group was to work with our members through several phases that included a scoping review of current data and PH surveillance systems around drowning prevention," Dr. Ramos said. "We then created an inventory of the findings, identified gaps, and created recommendations to the steering committee. All working groups created reports that went to the steering committee then turned over to a blue-ribbon panel of experts for review then out to the general community for comment."
Dr. Ramos said the greatest task the Data & Public Health Surveillance group accomplished was identifying the information gaps in water safety and drowning prevention.

"One of the recommendations that came out is the need for social and behavioral health research," he said. "We have a lot of data that says Black children drown more than White children, and boys drown more than girls, but we don't know why, and we haven't gotten into the data of what are the conditions around drowning that are making a difference."

Dr. Ramos said the group looked at drowning incidents—both fatal and non-fatal—and studied how people responded, whether a lifeguard was present, actions taken by parents and bystanders in the absence of a lifeguard, and ultimately, what worked and what didn't. He said that there is much that can still be learned from non-fatal drownings that is not currently being recorded.

"In the last 30 years we've made a huge dent in drowning prevention, but it stalled out, and you see the numbers stalling if not edging up a little bit," adds Dr. Ramos. "I think it is because we have to hit that next level of understanding. it can't just be numbers and structural things like barriers and fences—I mean those are very important and we know they work—but now it's got to go to the next level and that's what the plan starts addressing."

Learn more about the U.S. National Water Safety Action Plan, visit WaterSafetyUSA.org. More stories about SPH-B faculty making a difference locally and nationwide are always available at go.iu.edu/48bx.