Nicole Werner—Dean's Eminent Scholar and associate professor in the Department of Health & Wellness Design since 2002—and Carolyn Foster, attending physician at Ann & Robert H. Lurie Children's Hospital of Chicago, were awarded a $2 million grant award from the Agency for Healthcare Research and Quality to fund "The SafeCare@Home4Kids Learning Lab: Designing Safer Healthcare at Home for Children."
A well-rounded team was comprised to ensure diverse viewpoints are represented in the study, as well as personal & professional experience. Clinical researchers from Northwestern University's Center for Health Services & Outcomes Research and Boston Children's Hospital, alongside the University of Illinois Chicago's Division of Specialized Care for Children, Team Select Home Care, Children and Youth with Special Health Care Needs National Research Network (CYSHCNet), and Lurie Children's Almost Home Kids will collaborate to learn more about how family caregivers can work to prevent healthcare safety error at home. They will design and evaluate a digital safety toolkit that will support families of children with medical complexity and home nurses to identify, communicate, and prevent healthcare safety events in the home.
The research team will work alongside experts in the fields of patient safety, nursing, pediatrics, home healthcare, informatics, human factors engineering, and families of children with medical complexity to form the Patient Safety Learning Lab called "SafeCare@Home4Kids." The project began in fall 2023 and will conclude on July 31, 2027.
Update from Lurie Children's Hospital
SafeCare@Home4Kids aims to design effective and equitable approaches to prevent safety events such as medication errors or device-related adverse events experienced by children with medical complexity at home.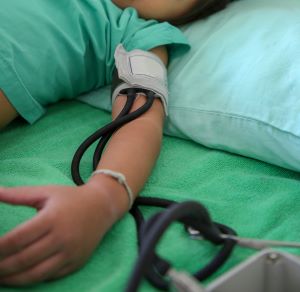 "Families of children with medical complexity are performing high-level medical care in the home 24 hours a day without sufficient tools to support them in identifying and responding to safety events," Dr. Werner says. "By bringing together families, health services researchers, clinicians, and human factors engineers through user-centered design, we will be able to design useful and effective tools that meet families' needs."
For more about recent school news and honors, visit go.iu.edu/4QLF.