We are proud to announce that Dean's Eminent Scholar Richard Holden, chair and professor of the Indiana University School of Public Health-Bloomington (SPH-B) Department of Health & Wellness Design, has been elected a Fellow in the Human Factors and Ergonomics Society (HFES). This honor—the highest recognition bestowed by HFES—is "conferred by distinguished colleagues to recognize outstanding achievement, consistently superior professional performance, exceptional contributions, personal service to the Society, and other meritorious accomplishments by Society members."
Dr. Holden is the first faculty member of SPH-B selected for this honor.
"Since I joined in 2004, HFES has been my disciplinary home," shared Dr. Holden in a recent conversation. "I have watched it change and have served as a leader at every level, including as an elected Executive Council member. Most recently I helped HFES overhaul its brand; establish a new vision and mission; and make major strides in diversity, equity, and inclusion."
Dr. Holden is particularly humbled by this Fellowship as it is a title usually reserved for members much later in their career.
"This honor is in recognition of major career accomplishments, service to HFES, and fundamental contributions to the discipline, particularly new applications of human factors methods in healthcare, co-leading the field of patient ergonomics, and the development of agile science," he says. "Fellows of HFES become members of the newly established College of Fellows, a group expected to steer the society into its next era. In this way, Fellow status is a new opportunity to dictate where we go as a discipline. As one of the only millennials in the College of Fellows, I feel responsible for modernizing HFES and giving voice to the concerns of today."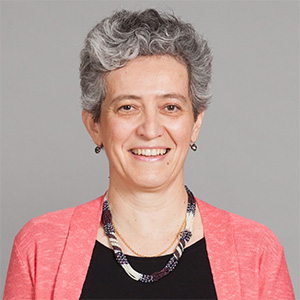 One of Dr. Holden's nominators—Pascale Carayon, professor of industrial and systems engineering at the University of Wisconsin–Madison and HFES Full Member, asserted in her nomination letter that "Dr. Holden is a national leader in applying human factors engineering, psychology, and rigorous scientific methods to improve health and healthcare."
Dr. Carayon adds: "I would like to emphasize the amazing role of Dr. Holden in mentoring the next generation of health researchers in various disciplines, including human factors engineering, pharmacy, health services research, and health informatics." Indeed, Health & Wellness Design faculty member Miriam Jocelyn Rodriguez recently praised Dr. Holden for his tireless mentorship and support of her research work on caregiver support for Hispanic/Latino families with loved ones diagnosed with Alzheimer's disease and related dementias (ADRD).
In addition to this Fellowship, Dr. Holden has received three of HFES's nine awards: the 2015 William C. Howell Young Investigator Award; the 2016 Bentzi Karsh Early-Career Service Award; and the 2021 Jack A. Kraft Innovator Award with Rupa Valdez, associate professor of engineering systems and environment at The University of Virginia.
Dr. Holden will participate in the upcoming induction ceremony next month in Washington, D.C. Learn more about Dr. Holden's trailblazing research here. News about SPH-B accomplishments, discoveries, awards, and collaborations is always available at go.iu.edu/48bx.