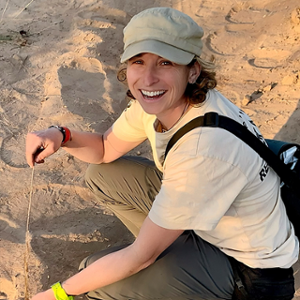 Daniella Chusyd

Post Doctoral Fellow
Education
University of Alabama, Birmingham, Ph.D., 2018

Interdisciplinary Center Herzliya, Israel, M.A., 2010

University of Florida, B.S., 2006
Background
UAB School of Health Professions Dean's Leadership Award, 2018 

Recipient of the Howerde E. Sauberlich Award for Excellence in Nutrition Science Research, 2017
Recipient of the University of Alabama at Birmingham's Outstanding Woman Award, 2016
Recipient of the University of Alabama at Birmingham's President's Diversity Award, 2015
NIA Predoctoral Diversity Supplement: "Sex hormones and arthritis in a long-lived animal model."
Eppley Foundation for Research Grant: "Body composition and inflammation in overweight and obese cycling and non-cycling zoo African elephants."
Smithsonian Institution's Scholarly Award for Science Grant: "Novel assessments of body composition and relation to metabolic status and fat stores in Asian elephants."
Research Interests
Dr. Chusyd investigates how anthropogenic and ecological factors impact elephant endocrinology and reproductive success.
Selected Publications
Articles
Chusyd DE, Wang D, Huffman DM, Nagy TR. 2016. Relationships between Rodent White Adipose Fat Pads and Human White Adipose Fat Depots. Front Nutr. 3:10.
Chusyd DE, Brown JL, Hambly C, Johnson MS, Morfeld KA, Patki A, Speakman JR, Allison DB, Nagy TR. 2018. Adiposity and reproductive cycling status in zoo African elephants. Obesity. 26: 103-110.