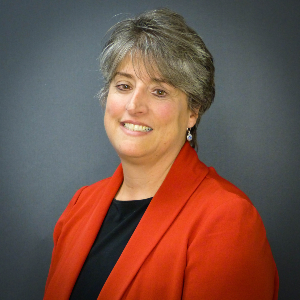 Faculty

Deb Getz

Clinical Associate Professor
Department
Applied Health Science
Education
Indiana University, Re.D, 2000

Ohio University, M.S., 1990

Ohio University, B.S., 1990
Background
Human Trafficking in Indiana: Educational Support for the Indiana Trafficking Victims Assistance Program
Training Grant: Video Development "Close to Home: Human Trafficking in Indiana"
Director, Peer Financial Education, IU MoneySmarts
Director, Center for Student Leadership Development
Program Manager, Eppley Institute for Parks and Public Lands
Scholarly Interest
Dr. Getz is committed to supporting the professionalization of youth work in the U.S. She led the development of the IU APHS major and minor in youth development, actively engages in efforts to support national certification through the Child and Youth Care Certification Board, and works to support awareness of issues critical to protecting child safety. Deb has engaged in curriculum development, design, delivery, and evaluation on a wide variety of topics in youth development, child protection, personal financial education, and community engagement. She is particularly passionate about educating youth workers and the public about human trafficking prevention and identification.
Selected Publications
Articles
Getz, D.A., Hironaka-Juteau, J., Melcher, S. (2006). Diversity Case Studies in Healthcare, American Therapeutic Recreation Association: Alexandria, VA.
Getz, D.A. (2000) Identifying Key Multicultural Education Competencies for Entry-Level Professionals in Therapeutic Recreation.
Getz, D.A., Banik, S (2007) Diversity for Federal Employees, part of an online educational program for the National Park Service, through the Eppley Insitute for Parks and Public Lands