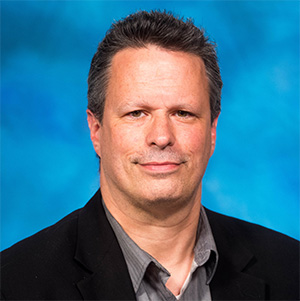 Faculty

Douglas Landsittel

James A. Caplin, M.D. Chair in Evidence-Based Public Health
Department Chair
Professor
Open Research and Contributor Identifier
Department
Epidemiology and Biostatistics
Education
University of Pittsburgh, Ph.D., 1997

University of Pittsburgh, B.S., 1992
Background
Positions
Chair of the Safety and Occupational Health Study Section (2020-2023), Centers for Disease Control and Prevention, National Institute for Occupational Safety and Health
Appointed Member of the Kidney, Nutrition, Obesity and Diabetes Study Section (2013-2017), Center for Scientific Review, National Institutes of Health
Statistics in Epidemiology Section Representative, American Statistical Association (2021-2023).
Director of the Data Coordinating and Image Analysis Center (A. Yu overall PI), Consortium for Radiologic Imaging Studies of Polycystic Kidney Disease (CRISP) IV, National Institute of Diabetes and Digestive and Kidney Diseases R01 (2017-2022)
Director of the Data Coordinating Center (L. Evans overall PI), Clinical Research Networks to Improve Clinical Management of Hospitalized COVID-19 Patients, CDC Foundation (2021-2022)
PI, Expanding National Capacity in PCOR through Training (ENACT), Agency for Healthcare Research and Quality R25 (2014-2019)
PI, Modeling Strategies for Observational CER - What Works Best When? Patient-Centered Outcomes Research Institute Methods Contract (2014-2017)
Scholarly Interest
"Our group and others have developed educational resources for patient-centered outcomes research (PCOR), other causal inference methods, and other general educational resources in statistics, biomarkers, and epidemiology. Some of these efforts, and other training and collaborative activities are also highlighted under the Expanding National Capacity in PCOR through Training & Collaboration Network (ENACT Network) page. In addition, we have lead roles in various coordinator center efforts, including the Consortium for Radiological Imaging Studies in PKD (CRISP) study and other efforts in conjunction with the Society of Critical Care Medicine."
Selected Publications
Articles
Kwee, S.A., Wong, L., Sato, M., Acoba J., Rho, Y.S., Srivastava, A., Landsittel, D. (2021). Transarterial radioembolization for hepatocellular carcinoma with major vascular invasion: A nationwide propensity-score matched analysis with target trial emulation. Journal of Vascular and Interventional Radiology. In Press.
Cherukuri, A., Salama, A.D., Mehta, R., Mohib, K., Zheng, L., Magee, C., Harber, M., Stauss, H., Baker, R.J., Tevar, A. and Landsittel, D. (2021). Transitional B cell cytokines predict renal allograft outcomes. Science Translational Medicine, 13(582):eabe4929.
Landsittel D, Srivastava A, Kropf K. (2020). Methods for Causal Inference and Associated Educational Resources. Quality Management in Health Care. 29(4):260?269.
Landsittel D, Kessler L, Schmid C, Marantz P, Suarez-Almazor M. (2017). Training in Patient-Centered Outcomes Research for Specific Researcher Communities. J Clin Transl Sci. 1(5):278-284.
Landsittel D, Zhuang Z, Newcomb W, and BerryAnn R. (2014). Determining Sample Size and a Passing Criterion for Respirator Fit Test Panels. J Occup Environ Hyg. 11(2): 77-84.
Landsittel D. (2011). Estimating model complexity of feed-forward neural networks. Journal of Modern and Applied Statistical Methods. 8(2):488-504.
Landsittel D, Donohue-Babiak N. (2010). Effect of adding fold-change criteria to significance testing of microarray data. Journal of Simulation and Statistical Computation. 80(1):89-97.