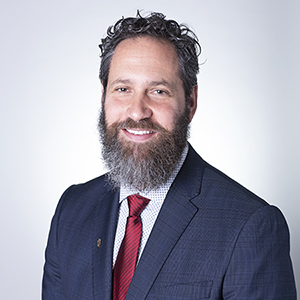 Faculty

Eric Walsh-Buhi

Department Chair
Professor
Open Research and Contributor Identifier
Department
Applied Health Science
Education
Texas A&M University, Ph.D., 2006

Indiana University, M.P.H., 1997

University of Florida, B.A., 1995
Background
Position/Grant/Award/etc.
2017–2020—Principal Investigator: A community-based participatory approach for reducing STDs among Latino youth in South Bay, San Diego, Division of STD Prevention, Centers for Disease Control and Prevention (1 NU22PS005114-01-00; $937,499).
2016–2021—Evaluation Principal Investigator: About Us: A healthy relationships program for vulnerable youth, ETR Associates via the Administration on Children, Youth, and Families?FYSB, (HHS-2016-ACF-ACYF-AP-1153) ($1,425,000).
Associate Editor, American Journal of Public Health (AJPH), 2015–Present
President, The Society for the Scientific Study of Sexuality (SSSS), 2017–Present
2018—Fellow, American Academy of Health Behavior (AAHB)
2011—Darroch Award for Excellence in Sexual and Reproductive Health Research, Guttmacher Institute
2008—Delta Omega Honorary Society in Public Health
Scholarly Interest
Dr. Walsh-Buhi's research focuses on 1) understanding and promoting sexual health among young people, and 2) examining the influence of and employing innovative technologies for health promotion and behavior change (called Digital Health).
Visit complete list of published work in my bibliography
---
Download CV
---
Selected Publications
Articles
Hernandez, N. D., Daley, E., Baldwin, J., Buhi, E., O'Rourke, K., & Romero-Daza, N. (In press). Young adult U. S. born Latina women's thoughts, feelings, and beliefs about unintended pregnancy. Culture, Health & Sexuality. doi: 10.1080/13691058.20
Daley, E. M., Marhefka, S. L., Wang, W., Noble, C. A., Mahony,...& Walsh-Buhi, E. R. (In press). Longitudinal evaluation of the Teen Outreach Program: Impacts of a health promotion program on risky sexual behaviors. Health Education Journal.
Reed, E., Salazar, M., Behar, A. I., Silverman, J.G., Walsh-Buhi, E.,...& Raj, A. (In press). Experiencing sexual harassment by males and associated substance use & poor mental health outcomes among adolescent girls in the US. SSM - Population Health
Green, S., Turner, D., Buhi, E., Dagne, G., Vamos, C.,...& Marhefka, S. (2019). Towards an Information Motivation and Behavioral skills model for new sex partners: Results of a study of condom use as an HIV prevention method for emerging adults who met partners on dating and sex-seeking platforms or offline. AIDS and Behavior, 23(5), 1115-1134. doi: 10.1007/s10461-018-2349-1
Wheldon, C. W., Daley, E. M., Walsh-Buhi, E. R., Baldwin, J. A., Nyitray, A. G., & Giuliano, A. R. (2018). An Integrative theoretical framework for HPV vaccine promotion among male sexual minorities. American Journal of Men's Health, 12(5), 1409-1420
Martinez, L. S., Hughes, S., Walsh-Buhi, E. R., & Tsou, M. (2018). "Okay, we get it. You vape": An Analysis of geocoded content, context, and sentiment regarding E-cigarettes on Twitter. Journal of Health Communication, 23, 550-562.
DeBate, R., Mahony, H., Daley, E. M., Wang, W., Marhefka, S. L.,...& Walsh-Buhi, E. R. (2018). Evaluating the effects of the Teen Outreach Program on positive youth development constructs. Health Behavior Research, 1(2), 1-9.