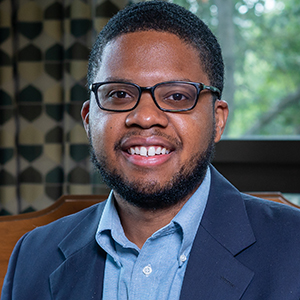 Faculty

Justin Greaves

Assistant Professor
Department
Environmental and Occupational Health
Education
University of Notre Dame, Ph.D., 2021

University of Maryland, B.S., 2016
Background
Assistant Professor of Environmental Health, School of Environmental Sustainability, Loyola University Chicago, Chicago, IL
Scholarly Interest
My research focuses on molecular mechanisms of transport for a number of different bacterial and viral pathogens in the environment. Using these mechanisms, we are able to understand relative risks of infection from each pathogen. Additional research interests involve microbial source tracking and environmental detections to protect human health.
Selected Publications
Articles
Greaves, J., North, D, Bibby, K. Virus-particle association of emerging fecal pollution indicators and viral pathogens in wastewater. Environmental Science: Water Research and Technology (2022).
Nastasi, N., Renninger, N., Bope, A., Cochran, S., Greaves, J., Haines, S., Balasubrahmaniam, N., Stuart, K., Panescu, J., Bibby, K., Hull, N., Dannemiller, K. Persistence of viable MS2 and Phi6 bacteriophages on carpet and dust. Indoor Air. (2021).
Greaves, J., Fischer, R., Shaffer, M., Bivins, A., Holbrook, M., Munster, V., Bibby, K. Sodium hypochlorite disinfection of infectious SARS-CoV-2 spiked in water and wastewater. Science of the Total Environment. (2021)
Bivins, A. #, Greaves, J. #, Fischer, R. #, Ahmed, A., Kitajima, M., Munster, V., Bibby, K. Persistence of Infectious SARS-CoV-2 in water and sterilized wastewater. Environmental Sci & Tech Letters. (2020). [# co-first authorship]
Greaves, J., Stone, D., Wu, Z., Bibby, K. Persistence of emerging viral fecal indicators in large-scale freshwater mesocosms. Water Research X. (2020)