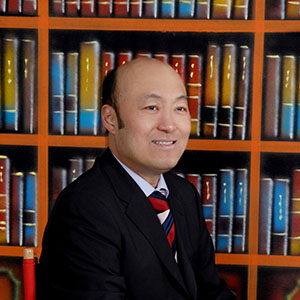 Faculty

Joseph Chen

Professor
Department
Health & Wellness Design
Education
Pennsylvania State University, Ph.D., 1996

George Washington University, M.A., 1986

Chinese Culture University, B.A., 1982
Background
Editor-in-Chief and Founding Editor, Advances in Hospitality and Leisure
Emerald Literati Network 2013 Award for Excellence: Leading Editor Award
Principal Investigator, National Science Foundation grant (Amount= $275,000; Year =2010-2012)
Co-investigator, Norwegian Research Council grant (Amount=$5.5 Million; Year=2009-2014)
W. Bradford Wiley Memorial Research Award by the International Council of Hotel, Restaurant, and Institution Educator (2002)
Best Article of the Year Award by the Journal of Hospitality and Tourism Research (2000)
Fulbright Senior Scholar by the Fulbright Foreign Scholarship Board (2000)
Scholarly Interest
Social Impacts of Tourism, Hospitality and Tourism Marketing, Sustainability in Hospitality and Tourism.
Selected Publications
Articles
Chen, J.S. (2014). Tourism stakeholders: attitudes toward sustainable development: A case in the Arctic. Journal of Retailing and Consumer Service, 22, 225-230.
Gursoy, D., Chen, J.S. & Chi, C. (2014) A theoretical examination of destination loyalty formation. International Journal of Contemporary Hospitality Management, 26(5), 809-827.
Liu, G. & Chen, J.S. (2014). A dynamic model of managing culture tourism. Asia Pacific Journal of Tourism Research.
Chen, J.S. & Wang, W. (2014). Foreign labors in Arctic destinations: seasonal workers: motivations and job skills. Current Issues in Tourism.
Chen, J.S., Johnson, C., Wang, W., & Chen, Y. (2014). Stakeholders: perspectives of sustainability in the Arctic region: A qualitative study. Tourism Analysis, 19(1)
Books
Prenbensen, N., Chen, J.S., & Uysal, M. (2014). Creating experience value in tourism. CABI: Oxfordshire, UK.