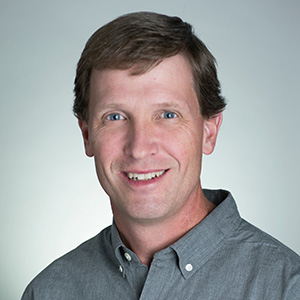 Faculty

Jon Macy

Associate Professor
Open Research and Contributor Identifier
Education
Indiana University, Ph.D., 2009

Emory University, M.P.H., 1996

DePauw University, B.A., 1993
Background
Assistant Scientist/Project Director Department of Psychological and Brain Sciences Indiana University, Bloomington, IN (July 2010 - August 2010)
Research Associate/Project Director Department of Psychological and Brain Sciences Indiana University, Bloomington, IN (November 2003 - June 2010)
Assessment, Surveillance, and Epidemiology Unit Manager/District Epidemiologist DeKalb County Board of Health, Decatur, GA (October 2002 - October 2003)
ORISE Fellow/Research Epidemiologist Foodborne and Diarrheal Diseases Branch Centers for Disease Control and Prevention, Atlanta, GA (June 2000 - October 2002)
Grants and Development Coordinator HealthNet, Inc., Indianapolis, IN (October 1998 - June 2000)
Ryan White Title III Project Director Marion County Health Department, Indianapolis, IN (February 1998 - October 1998)
Public Health Coordinator Bridges to Community, Inc., Managua, Nicaragua (January 1996 - January 1998)
Research Interests
My research focuses on the design, implementation, and evaluation of strategies to promote healthy behaviors. My work falls under four main categories: (1) reducing tobacco use (helping people quit tobacco and preventing young people from starting); (2) improving health behaviors for individuals with mental illness (integrating public health interventions into the community mental health setting); (3) increasing opportunities for physical activity (creating opportunities for more youth to participate in sports); and (4) preventing gun violence (developing messages to motivate action on public policy).
Courses Currently/Recently Taught
P309 Public Health Administration
H750 Methods for Public Health Research
X685 Public Health Policy and Politics
Selected Publications
Articles
Macy, J. T., O'Rourke, H. P., Seo, D.-C., Presson, C. C., Chassin, L. (2019). Adolescent Tolerance for Deviance, Cigarette Smoking Trajectories, and Premature Mortality: A Longitudinal Study. Preventive Medicine, 119, 118-123.
Macy, J. T., Chassin, L., Presson, C. C., & Yeung, E. (2016). Exposure to graphic warning labels on cigarette packages: Effects on implicit and explicit attitudes toward smoking among young adults. Psychology and Health, 31, 349-363.
Macy, J. T., Li, J., Xun, P., Presson, C. C., & Chassin, L. (2016). Dual trajectories of cigarette smoking and smokeless tobacco use from adolescence to midlife among males in a Midwestern U.S. community sample. Nicotine and Tobacco Research, 18, 186-195.
McIntire, R. K., Nelson, A. A., Macy, J. T., Seo, D.-C., & Kolbe, L. J. (2015). Secondhand smoke exposure and other correlates of susceptibility to initiate smoking: A propensity score matching approach. Addictive Behaviors, 48, 36-43.
Macy, J. T., Chassin, L., Presson, C. C., & Sherman, J. W. (2015). Changing implicit attitudes toward smoking: Results from a web-based approach-avoidance practice intervention. Journal of Behavioral Medicine, 38, 143-152.
Macy, J. T., Chassin, L., & Presson, C. C. (2013). Association between work-family conflict and smoking quantity among daily smokers. Nicotine and Tobacco Research, 15, 1867-1872.
Macy, J. T., Chassin, L., & Presson, C. C. (2013). Predictors of health behaviors after the economic downturn: A longitudinal study. Social Science and Medicine, 89, 8-15.
Macy, J. T., Chassin, L., & Presson, C. C. (2013). The association between implicit and explicit attitudes toward smoking and support for tobacco control measures. Nicotine and Tobacco Research, 15, 291-296