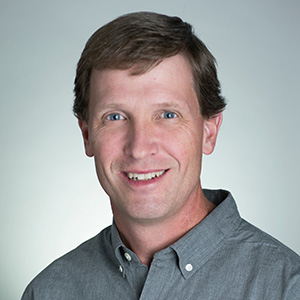 Faculty

Jon Macy


Assistant Dean for Graduate Education
Associate Professor
Open Research and Contributor Identifier
Department
Applied Health Science
Education
Indiana University, Ph.D., 2009

Emory University, M.P.H., 1996

DePauw University, B.A., 1993
Background
Assistant Professor, Department of Applied Health Science, Indiana University, Bloomington, IN (August 2010 - June 2016)
Assistant Scientist/Project Director, Department of Psychological and Brain Sciences, Indiana University, Bloomington, IN (July 2010 - August 2010)
Research Associate/Project Director, Department of Psychological and Brain Sciences, Indiana University, Bloomington, IN (November 2003 - June 2010)
Assessment, Surveillance, and Epidemiology Unit Manager/District Epidemiologist, DeKalb County Board of Health, Decatur, GA (October 2002 - October 2003)
ORISE Fellow/Research Epidemiologist, Foodborne and Diarrheal Diseases Branch, Centers for Disease Control and Prevention, Atlanta, GA (June 2000 - October 2002)
Grants and Development Coordinator, HealthNet, Inc., Indianapolis, IN (October 1998 - June 2000)
Ryan White Title III Project Director, Marion County Health Department, Indianapolis, IN (February 1998 - October 1998)
Scholarly Interest
My research focuses on the design, implementation, and evaluation of strategies to promote healthy behaviors.
Public health policy
Tobacco prevention
Smoking cessation
Tobacco control
Youth sports safety and promotion
Gun violence prevention
Selected Publications
Articles
Macy, J. T., Owens, C., Mullis, K., & Middlestadt, S. E. (2021). The role of self-efficacy and injunctive norms in helping older adults decide to stay home during the COVID-19 pandemic. Frontiers in Public Health, 9, 660813.
Macy, J. T., Kercher, K., Steinfeldt, J. A., & Kawata, K. (2021). Fewer US adolescents playing football and public health: A review of measures to improve safety and an analysis of gaps in the literature. Public Health Reports. Published online February 18, 2021. PMID: 33602026
Kercher, K., Steinfeldt, J. A., Macy, J. T., Ejima, K., & Kawata, K. (2020). Subconcussive head impact exposure between drill intensities in U.S. high school football. PLOS ONE, 15(8), e0237800. PMID: 32797073
Macy, J. T., O'Rourke, H. P., Seo, D.-C., Presson, C. C., Chassin, L. (2019). Adolescent Tolerance for Deviance, Cigarette Smoking Trajectories, and Premature Mortality: A Longitudinal Study. Preventive Medicine, 119, 118-123. PMID: 30594535
Macy, J. T., Chassin, L., Presson, C. C., & Yeung, E. (2016). Exposure to graphic warning labels on cigarette packages: Effects on implicit and explicit attitudes toward smoking among young adults. Psychology and Health, 31, 349-363. PMID: 26442992
Macy, J. T., Li, J., Xun, P., Presson, C. C., & Chassin, L. (2016). Dual trajectories of cigarette smoking and smokeless tobacco use from adolescence to midlife among males in a Midwestern U.S. community sample. Nicotine and Tobacco Research, 18, 186-195. PMID: 25847287
Macy, J. T., Chassin, L., Presson, C. C., & Sherman, J. W. (2015). Changing implicit attitudes toward smoking: Results from a web-based approach-avoidance practice intervention. Journal of Behavioral Medicine, 38, 143-152. PMID: 25059750