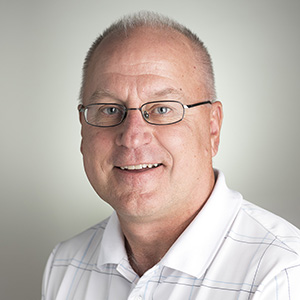 Faculty

David Koceja

Professor
Department
Kinesiology
Education
Indiana University, Ph.D., 1989

Indiana University, M.S., 1983

University of Wisconsin-Milwaukee, B.S., 1981
Background
Director of Graduate Studies, Indiana University Department of Kinesiology, 2001-2003
National Institute of Aging Grant, 1996-2001
Eli Lilly Endowment in conjunction with Indiana University and the Pervasive Technologies Laboratory, 2004
Grant Reviewer, National Institutes of Health
Grant Reviewer, National Science Foundation
Indiana University School of Health, Physical Education, and Recreation Teaching and Research Award
Scholarly Interest
My research interests focus on the neuromuscular control of human movement. I am currently investigating the role of the spinal reflex system in controlling normal postural sway and recovery from perturbations in elderly subjects.
The goal of these projects is to develop short- and long-term intervention programs to improve the quality of life for elderly individuals. In directing various graduate students, I have also investigated the role of dysfunctional states on neuromuscular function—particularly anterior cruciate ligament reconstruction and persons with arthritis.
Most of my research is conducted in the Motor Control Research Laboratory in the Public Health building, where I work with graduate assistants to perform balance tests on older adults. Through strategically placed electrodes, we can test the response of neurons and muscles in an individual's balance and postural control.
If the tests indicate that one or more of the subject's balance systems is malfunctioning, we recommend physical activity designed to retrain neurons so the person can regain the use of dormant neurons and muscles.  After training, elderly subjects show more muscle activation following a postural disturbance.
Our mission is to motivate older adults to lead more active lives and enjoy better balance and health. We work in partnership with a number of groups to share the results of this research with elderly citizens in our community and with health and wellness practitioners.
Selected Publications
Articles
Zakutansky, D.W., Kitano, K., Wallace, J.P. & Koceja, D.M. (2005). H-reflex and motor responses to acute ischemia in apparently healthy individuals. Clinical Neurophysiology, 22: 210-215.
Koceja, D.M., Davidson, E. & Robertson, C.T. (2004). Neuromuscular characteristics of endurance- and power-trained athletes. Research Quarterly for Exercise and Sport, 75: 23-30.
Tsuruike, M., Koceja, D.M., Yabe, K. & Shima, N. (2003). Age comparison of H-reflex modulation with the Jendrassik Maneuver and postural complexity. Clinical Neurophysiology, 114: 945-953.
Robertson, C. & Koceja, D.M. (2003). Post-activation depression of the soleus H-reflex in the elderly. Electromyography and Clinical Neurophysiology, 43: 103-111.
Mynark, R.G. & Koceja, D.M. (2001). Effects of age on the spinal stretch reflex. Journal of Applied Biomechanics, 17(3): 188-203.
Trimble, M.H. & Koceja, D.M. (2001). Effect of a reduced base of support in standing and balance training on soleus H-reflex. International Journal of Neuroscience, 106: 1-20.