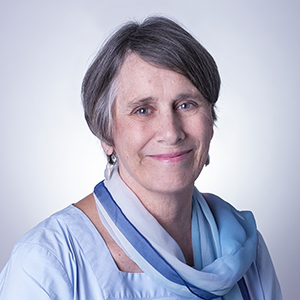 Faculty

Laura McCloskey

Professor
Education
University of Rochester, P.D., 1988

University of Michigan, Ph.D., 1986

University of Washington-Seattle, B.S., 1979

University of Wisconsin-Madison, B.A., 1976
Background
Director, Center for Research on Health Disparities, Indiana University, SPH, 2011-present
Director, Merrill Palmer Skillman Institute, Detroit MI, 2006-2008
Past External Grants (R01)
"The costs and benefits of interventions for domestic violence," Agency for healthcare research quality 2000-2005
"The intergenerational transmission of aggression in children," NIMH 1995-2000
Research Interests
My research area examines the origins and health impact of child and partner abuse. Recent studies include:
HIV-AIDS risk and resilience among young South African women. A unique case-control interview study of 885 women ages 15-29 in South Africa to investigate risk factors for early onset of HIV.
Racial inequalities in live birth outcomes and infant mortality in the State of Indiana. We are analyzing state datasets to examine factors which differentiate Black from White birth outcomes in the State including racial disparities in the access to neonatal infant care units and in the hospital staff ratios by race.
Selected Publications
Articles
Williams, C., Larsen, U., & McCloskey, L. A. (2010). The impact of childhood sexual abuse and intimate partner violence on sexually transmitted infections. Violence and victims, 25(6), 787-798.
McCloskey, L.A. (2011) The impact of domestic violence on adolescents. In S. Graham-Bermann, A.Levendosky (Eds) The impact of domestic violence on children: Clinical perspectives. D.C.: American Psychological Association Publishing
McCloskey, L. A. (2013). The intergenerational transfer of mother-daughter risk for gender-based abuse. Psychodynamic psychiatry, 41(2), 303-328.
McCloskey, L.A., Doran, K., & Gerber, M. (2016) The association of women?s sterilization with intimate partner violence. Journal of Women?s Health DOI: 10.1089/jwh.2015.5595
McCloskey, L.A. (2017) The intergenerational transmission of child maltreatment: Socio-ecological and psychological origins of maternal risk. In D. Teti (Ed) Parenting and Family Processes in Child Maltreatment and Intervention (Child Maltreatment Solutions Network) NY, NY: Springer Publishing.
McCloskey, L.A, Boonzaier, F., Steinbrenner, S. & Hunter, T. (2016) Prevention and intervention programs addressing intimate partner violence in sub-Saharan Africa. Partner Abuse, 7, 277-315.