The December 9 virtual gala is free to attend at go.iu.edu/4eIJ.
The Indiana University School of Public Health-Bloomington (IUSPH-B)'s annual Awards Gala will take place online this Thursday. The event, beginning at 5:30 EST, will honor the school's most recent scholarship recipients, Distinguished Teaching and Service award honorees, and the 2021 Distinguished Alumni Awards.
The school presents Distinguished Alumni Awards each year to selected alumni "for their exceptional achievements and service."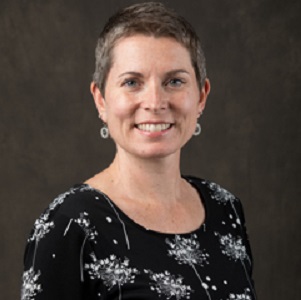 This year's Anita Aldrich Distinguished Alumni Award recipient is Dr. Tania B. Basta, school alumnus and dean of the Western Kentucky University College of Health and Human Services. This honor "recognizes career achievements to promote the success of girls and women in public health education and science."
"The IU School of Public Health-Bloomington holds a special place in my heart, as my family has been part of IU for nearly four decades," Basta says. "When I returned in 2001 for my M.P.H., outstanding faculty such as Drs. Torabi, Sherwood-Laughlin, and Reece served as incredible mentors. Their support and belief in me inspired me to pursue my Ph.D., which has opened so many doors during my professional academic career. I thank these faculty, whom I consider colleagues and friends to this day. I am also tremendously grateful to Dean Allison for honoring me with this award."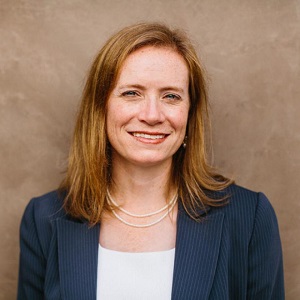 The 2021 recipient of the John R. Endwright Alumni Service Award is Dr. Nola Agha, professor of sport management at the University of San Francisco. This distinction honors an alumnus each year "who has made outstanding service and contributions to Indiana University and the School of Public Health-Bloomington."
"While my time in Bloomington was a one of self-discovery and intellectual growth, my most transformative experiences came from my professors: exercise physiology insights from Dr. Brechue, volunteer experiences with Dr. Dapena, career guidance from Dr. Burrus, and Kinesiology Club advising from Drs. Getchell and Hanson," Agha says. "Dr. Susanne Bair, a true exemplar of professionalism and compassion, taught me what it meant to support deserving students and how to pay it forward. Everything I have done to support students at IU is a direct result of her leadership.
"It is the highest honor to receive the John R. Endwright Alumni Service Award because it puts me in the company of many of these extraordinary faculty members," she continues. "They were not only passionate educators, but in the case of Drs. Burrus and Bair, they were trailblazers for the role of women in sport and I owe them the deepest gratitude for paving the way for me and countless others."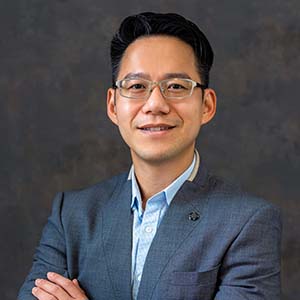 Also at Thursday's event, Dr. Jorming Goh—research assistant professor in the Yong Loo Lin School of Medicine at the National University of Singapore—will receive the Tony A. Mobley International Distinguished Alumni Award. This award honors an alumnus who "has demonstrated outstanding personal and professional achievements in fostering the broad missions of public health."
A 2004 IUSPH-B graduate with a B.S. in kinesiology, Dr. Goh earned an M.S. in exercise science from Washington State University Spokane and a Ph.D. in exercise and cancer biology from the University of Washington. In his current capacity at the NUHS Centre for Healthy Longevity, Dr. Goh leads a clinical research team in investigating how exercise contributes to improved healthspan.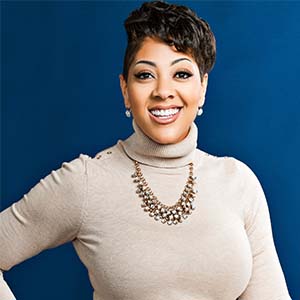 The Mohammad R. Torabi Early Career Outstanding Alumni Award will this year be presented to Dr. Carla Brown, assistant professor and epidemiologist in the Butler University College of Pharmacy & Health Sciences. The award annually recognizes an alumnus "who has demonstrated notable achievement in public health community outreach and engagement" since graduating from IUSPH-B within the past 10 years.
"I am incredibly honored to receive the Torabi Award from a school full of highly passionate individuals truly striving to make the world a healthier place," Brown says. "Dr. Torabi's leadership, guidance, and kindness was incredibly informative to my personal and professional life—particularly because I am a woman of color who at the time was the youngest faculty member. Working diligently with Dean Torabi, colleagues, and others to plan and receive accreditation as a School of Public Health is one of my life's proudest memories. As a former member of the IUSPH-B Alumni Board, I have always sought ways to contribute to the school and advance its mission. The Torabi Award is personally significant in recognizing my efforts to promote IU and the outstanding School of Public Health-Bloomington."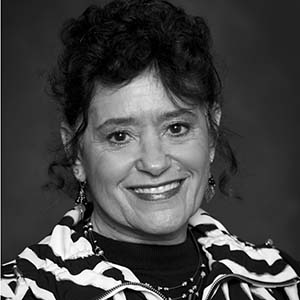 Two alumni will receive the 2021 David Gallahue Champion Alumni Award, established to honor alumni who make "significant and sustained contributions in the advancement of health equities." Alumnus Gwendolyn Croom Hamm, professor emeritus of the IUSPH-B Department of Kinesiology, was the first African-American person to attain tenure in the school. She also served as the Department of Kinesiology's coordinator of undergraduate studies twenty years, in addition to serving on numerous departmental and school committees.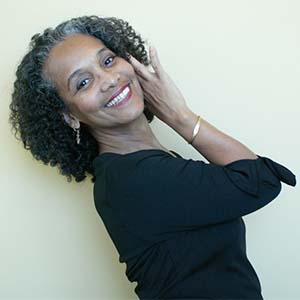 Iris Rosa—also an IUSPH-B alumnus—is a professor emeritus in the Department of African American and African Diaspora Studies who also founded the African American Dance Company.
"It is an honor and privilege to be nominated and selected for the David L. Gallahue Champion Alumni Award," Rosa says. "To be acknowledged by this prestigious school is an important indicator of the value that the school places on the health, wellness, culture inherent in the discipline of dance. During my graduate studies and professional life at IU, Dr. Gallahue always encouraged me to achieve my goals in dance education."
The W.W. Patty Distinguished Alumni Award, one of the school's oldest, is awarded annually to alumni who "have demonstrated outstanding personal and professional achievement in fostering the wide ranging missions of public health that include but are not limited to evidence-based approaches to public health science, public health and health care systems, planning and management to promote health, policy in public health, leadership, communication, interprofessional practice and systems thinking." In 2021, this distinction goes to Dr. Tim Gavin—a three-time IU alumnus and current professor and head of the Purdue University Department of Health & Kinesiology. In this role, he serves as a mentor in Purdue's Horizon program for first-generation and lower-income students.
"To be honored by your alma mater is a true honor and is very humbling," says Gavin. "I remember fondly the in-depth discussions with faculty and fellow graduate students in the School of Public Health-Bloomington which shaped my understanding of and focused my career on improving lives. I am grateful for the enduring mentorship and friendship of Drs. Joel Stager, Mohammed Torabi, and Dave Koceja."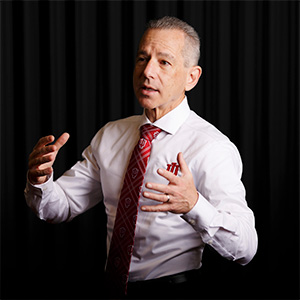 "In keeping with tradition, the School of Public Health-Bloomington family looks forward to honoring this year's Distinguished Alumni Award winners, our exceptional faculty teachers and researchers, and all student scholarship recipients who will join us," says IUSPH-B Dean David Allison.
Reserve your seat for the virtual celebration at go.iu.edu/4eIJ. For more information about the School of Public Health-Bloomington, visit go.iu.edu/48bx.