Dr. Carmen Tekwe, associate professor in the Indiana University School of Public Health-Bloomington (SPH-B), has been awarded an R01 grant from the National Institutes of Health National Institute of Diabetes and Digestive and Kidney Diseases (NIDDK) for her project entitled "Measurement error correction approaches to wearable device-based measures of physical activity and self-reported measures of dietary intake in obesity and type 2 diabetes research."
Dr. Tekwe, an associate professor in the SPH-B Department of Epidemiology and Biostatistics, is a biostatistician with research interests in developing statistical methodology to better assess data collected by wearable devices, dietary intake surveys, and radiation risk assessments, with the overall goal of developing statistical methods and software that can help clinicians make better-educated recommendations targeted toward the specific health status of their patients. In her recently funded project, researchers will develop statistical methods for analyzing diet and physical activity data obtained through self-reported dietary questionnaires and wearable devices such as fitness trackers. Dr. Tekwe seeks to address the challenges presented by the measurement errors inherent in the statistical analyses of these data.
"It is a great feeling to have your work recognized by other researchers and to be funded by the NIH, especially after being told that it is nearly impossible for them to provide this level of funding to statisticians," Dr. Tekwe says. "When I think of our recent emphasis on health disparities, I realize that it is increasingly appropriate for statisticians to develop targeted measurement error corrections so we can improve our recommendations on analyzing data for all, especially among underserved populations who are at higher risk for type 2 diabetes and obesity."

Dr. Tekwe continues, "This level of recognition of our research team is a great honor and I am thankful for all my students and collaborators who made this possible. Specifically, I acknowledge Drs. Roger Zoh and Lan Xue for their contribution to this grant, and graduate student Ms. Yuanyuan Luan—who was always ready to assist with last-minute tasks—to make this award possible."

Ultimately, the project will lead to models and readily available public software to study the roles of diet and physical activity in the treatment of chronic health conditions. These tools will enable more targeted and effective interventions to address health outcome disparities among vulnerable populations. The project is funded through February of 2026.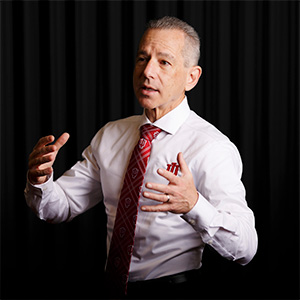 "Rigor, reproducibility, and transparency are essential in all of science, and we are working to increase them," says SPH-B Dean David B. Allison. "Yet in few, if any, fields of science has the need to increase them—especially in the domain of measurement—been more acutely noted than in the field of nutrition. The limitations of measurement ability, and its threats to the validity and rigor of nutritional science, are profound. Too many investigators either note this limitation and dismiss it, or consider it so profound a limitation as to suggest we give up on any research that requires measuring nutritional intakes in free, living humans. Neither approach is apt. We need to measure food intake in humans, but we must do it better than we have been. Dr. Tekwe is one of a cadre of emerging leaders in the field of nutrition data science who do not accept the status quo as 'good enough' and are making the field better. We are confident she will do so, and we are proud to have her as part of our school and university to help advance knowledge through the most rigorous science."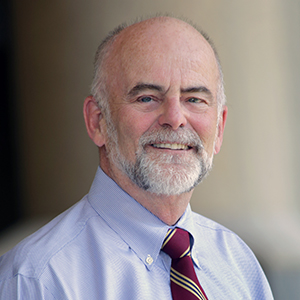 "This is a very important addition to the toolkit for measurement in nutrition," adds Dr. Paul Coates, adjunct professor in the SPH-B Department of Applied Health Science. "Hearty congratulations to Prof. Tekwe and her splendid team."
To learn more about NIH grants and other funding, visit grants.nih.gov. News about SPH-B is always available at go.iu.edu/48bx.